Substitute Calling Service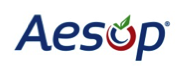 The Dutchess BOCES Substitute Calling Service provides participating districts with automated substitute calling. Districts are responsible for providing staff and approved substitute information. The service generates reports for component districts in relation to attendance, jobs filled, and substitute and employee information and statistics.
To RECORD AN ABSENCE or OBTAIN AN ASSIGNMENT
 
WEB ACCESS
www.aesoponline.com
Log in with your userID (ten digit phone number) and PIN given by your assigned School District
PHONE ACCESS
800.942.3767
SUBSERVICE HELP DESK
845.486.4895 | subservice@dcboces.org
Monday – Friday
6:00 a.m. – 10:00 a.m.
Calls MAY be answered after 10:00 a.m. per availability.
Please leave a voicemail message or an email with your concern(s).
TRAINING HELP GUIDES + VIDEOS FOR EMPLOYEES
TRAINING HELP GUIDES + VIDEOS FOR SUBSTITUTES
TRAINING HELP GUIDES + VIDEOS FOR CAMPUS USER (BUILDING OFFICIALS)