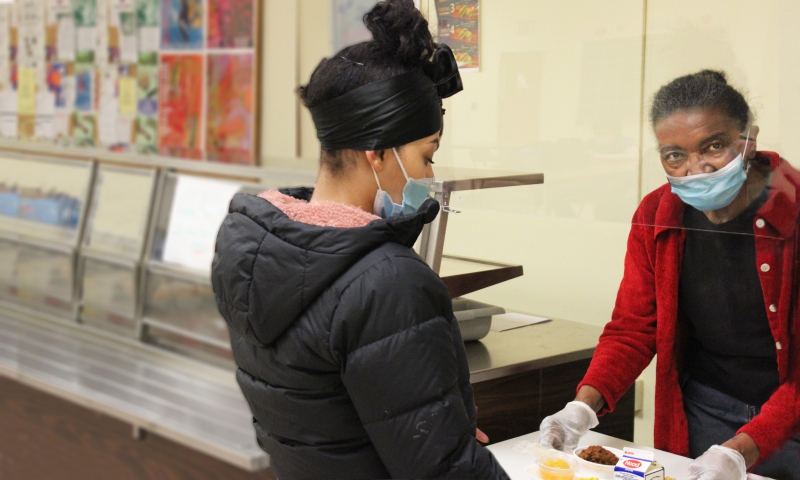 When it comes to meals in the pandemic world, there is no guaranteed menu due to supply chain issues.
Shared Food Service Director II Shauna DeCiutiis said the issue is affecting school districts nationwide.
And, it affects everything "from chicken to paper products," she said.
At BOCES, DeCiutiis is having difficulty getting the paper trays and cups, prompting a change in how the district serves students.
"One improvement we made is to purchase reusable, to-go containers for the students rather than the disposable ones. They return them and they will be cleaned," she said.
While the process is more labor intensive, not using paper means a cost savings for BOCES.
Vendors can't get the items the districts have bid on.
"There are constant substitutions or we don't get product," DeCiutiis said. "That impacts the menus and we have to make short-notice menu changes."
Recently she had ordered premade meatballs for Hyde Park, but they couldn't get enough. "We had to use ground meat (a substitution) to make our own but we had no bread crumbs so we had to make our own from bread on the fly. It took more prep time."
The process of securing food has become more complicated as well.
"There's a lot of extra work to track down items. Sometimes an order will say we're getting 30 pounds of chicken but we only get 10 pounds."
This is despite a new process of ordering products further in advance than normal and using the limited storage available when items do arrive.
When food doesn't arrive as planned, DeCiutiis and her food service teams in BOCES and Hyde Park have to adjust and substitute with something that they have in storage.
Food items that present supply challenges include chicken, cereal and cereal bars, mini pancakes in individual packages, Cheez-Its, graham crackers, hard shell tacos, Lactaid milk and condiment packets.
There are also challenges with food delivery at times.
In Hyde Park, for example, DeCiutiis related something that happened recently with a vendor.
"We get pizza from a vendor and typically the delivery is Tuesday. But they showed up on Monday and we weren't prepared for delivery because we have a courier who typically manages delivery. We had to have someone else stop what they were doing and take it in."
Given the issues facing districts throughout the nation, the U.S. Department of Agriculture has taken steps to help. They have issued waivers on the types of food that can be offered and increased reimbursement rates to offset the higher cost of goods.
DeCiutiis realizes that menu changes may be difficult, but she asks everyone to be patient and understand that much of the changes are beyond her control.