On January 12th, Kirstin Litwin, a guidance counselor at the Dutchess BOCES Career and Technical Institute, and two former BOCES students appeared on local radio program, "Hudson Valley Focus" with Tom Sipos, to talk about the benefits of technical education.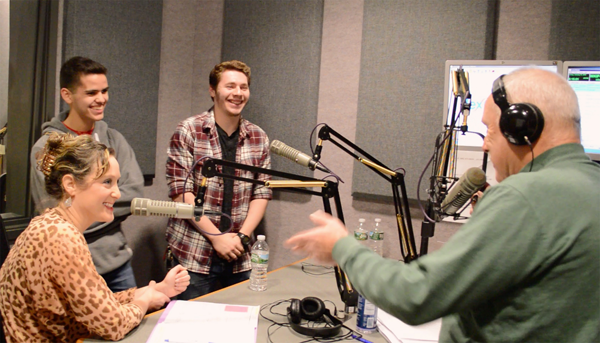 L to R: BOCES CTI Guidance Counselor Kirstin Litwin, former CTI students Austin Harisch, Jared Tuller, and WKIP's Tom Sipos.
Jared Tuller, who attended the Construction Trade program, and Austin Harisch, who attended the Computer Networking program, spoke about how their BOCES education enabled them to get jobs. Both young men were recruited after graduation and are working in the trade fields they studied at BOCES while also pursuing degrees at Dutchess Community College (DCC).
"People need to appreciate the value of a trade school," said Ms. Litwin. "Both master's degrees and master craftsmen training contribute significantly to the work world. That shift of appreciation and respect for the trades really needs to happen."
While at the WKIP studio, the trio met a 2012 graduate who studied communications, graphics and film production at BOCES. Felicia Kirschner, a promotions coordinator at the radio station, also used her BOCES education to get a job and continue her studies. She graduated DCC, is now at SUNY New Paltz studying digital media production and journalism, and is on the path to graduate in May.
Special thanks to Tom Sipos, WKIP, and iHeart Media for the opportunity to highlight our programs.
To learn more about classes at CTI visit: www.dcboces.org/cti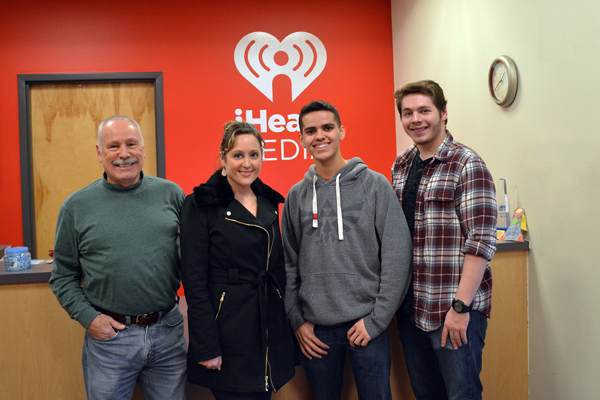 L to R:, Tom Sipos, Kirstin Litwin, Austin Harisch, Jared Tuller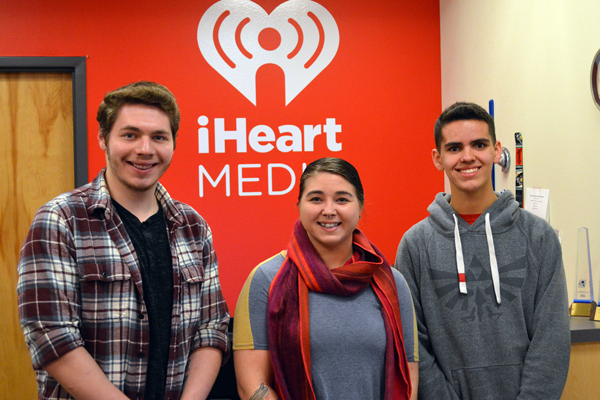 L to R:, Jared Tuller, Felicia Kirschner, Austin Harisch