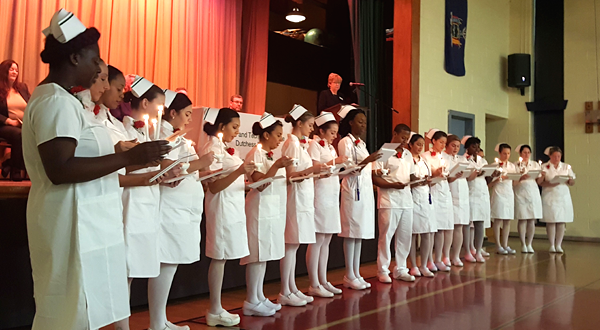 The Dutchess BOCES School of Practical Nursing recognized 19 graduates on December 19, 2017.
During the ceremony the graduates were addressed by Venisha Dogra and Yoneek Hemmings.  Graduates wore traditional nursing caps while they were pinned and then recited the Florence Nightingale Pledge to the glow of candlelight.  Many family, friends, and loved ones were present to recognize the graduates for their accomplishments.
We are proud of each graduate and wish them well as they begin their nursing career.