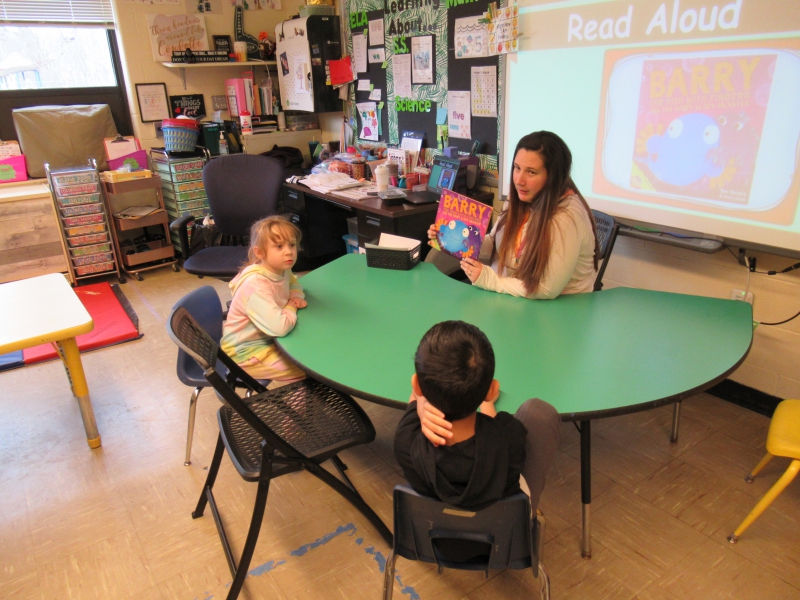 Students and staff at the Salt Point Center are starting three days each week by participating in the Round Robin Reading Community Initiative.
"It's a nice way to set the mood for the day," said Kourtney FitzMaurice, who teaches seventh and eighth graders.
FitzMaurice started a recent day by reading Speak Up, Molly Lou Melon, a story about a mother who teaches her daughter to stand up for what's right and for those who are unable to speak up for themselves.
FitzMaurice read the book to her class in Room 102. The book was read in Room 103 the next day and eventually the book will be read to each class in the school.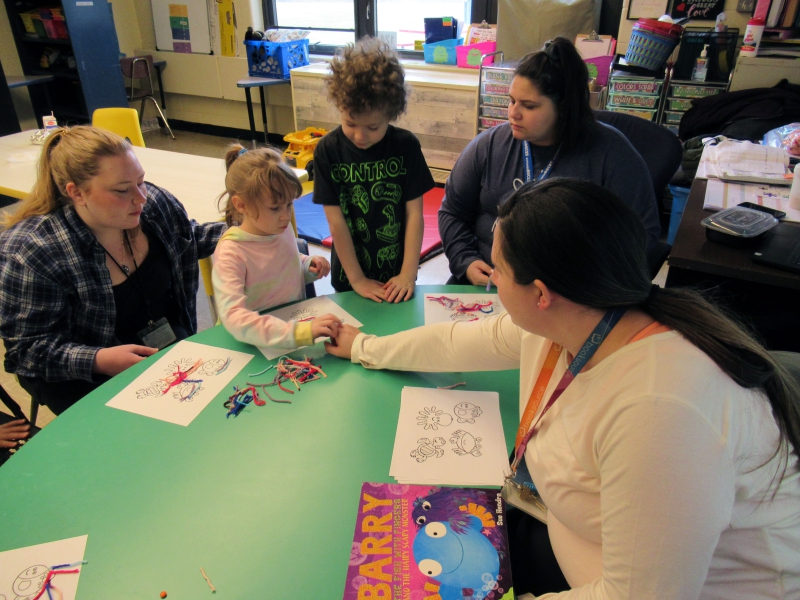 "The whole school ends up reading all of the same books with the same theme," said FitzMaurice. "They're on friendship, self-esteem, bullying and it's part of our social emotional learning plan. Every morning at this time we do some social emotional learning piece that's embedded into our programs."
Amber Gunn was reading her first and second graders, Barry the Fish with Fingers and the Hairy Scary Monster, a story about a seahorse who felt left out in a group of fish because it had long hair. The seahorse was given a haircut.
After hearing their teacher read the book, students glued yarn or hair on pictures of fish before being asked by Gunn whether they've been to a beach, aquarium or the ocean.
"They're getting exposure to different books about a variety of different topics, and I like to do a fun activity with the book, a hands-on piece and as they're working. We'll look back on the story and refer back in the story to where the fish got the haircut," said Gunn.  "They're making connections to what they're doing and the story. Sometimes they'll talk about their own personal experiences."
Christine Ciccone's fifth graders were read Nerdy Birdy about a bird being left out of the cool crowd because it enjoyed reading, video games, and reading about video games.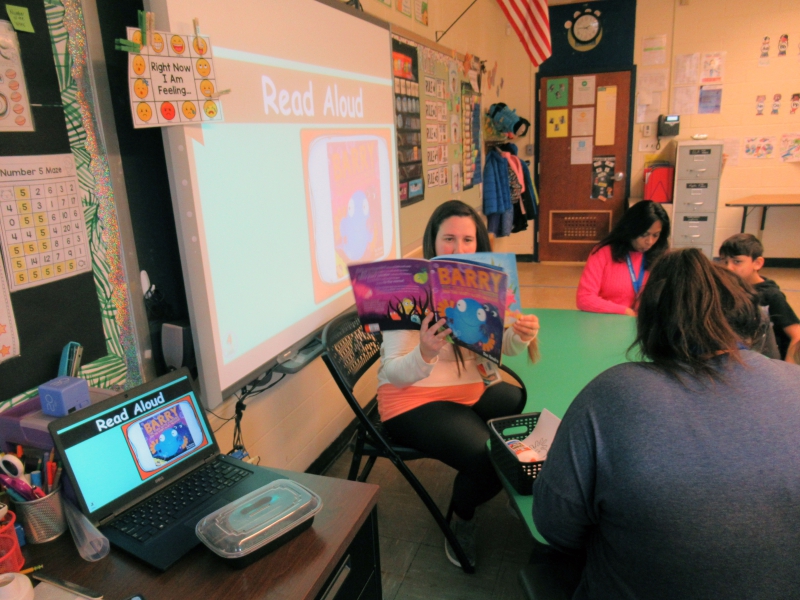 Ciccone said building a school community, and vocabulary and reading comprehension skills are a part of what the program does.
"This is a safe way to explore emotions or social situations that often arise in school," she said. "Many of our books address social/emotional topics such as bullying and being different."
Melissa Murphy, principal of Salt Point Center, said Round Robin Reading was a program she used as a teacher in the Bronx and started using during the Extended School Year Program at Salt Point Center in 2019. She reads and selects each story used in the cycle.
"The students love Round Robin Reading," she said.  "In an observation the other day, one of the students connected something a classmate was doing to the main character of a Round Robin text from last cycle.  It was really neat to see that text to world connection."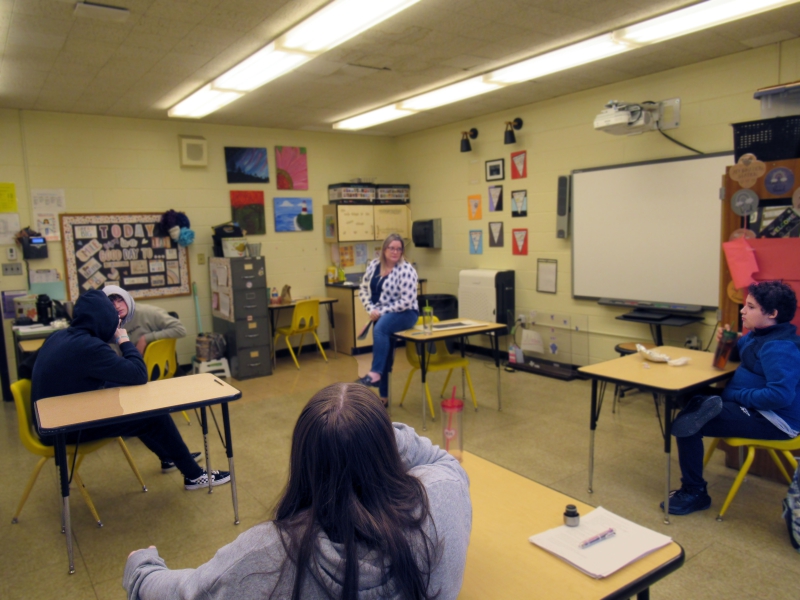 Published January 26, 2023