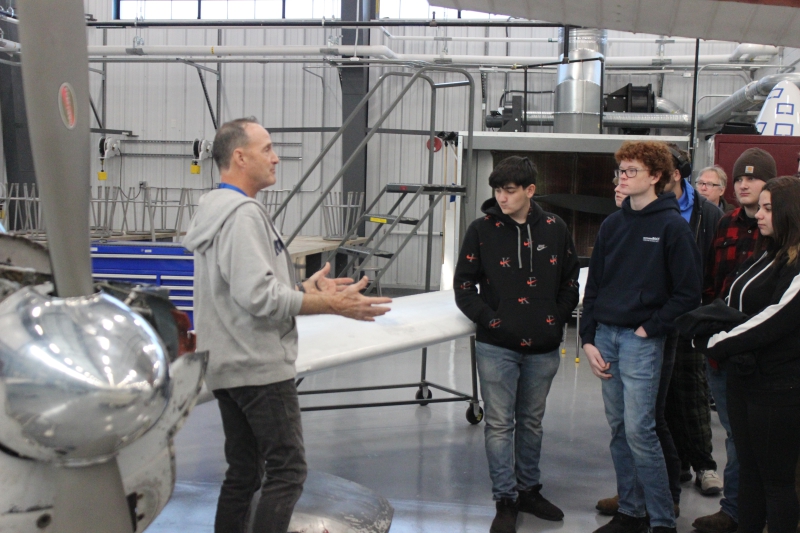 This was no plane field trip. Instructors from the Automotive and Small Engine programs at Dutchess BOCES' Career & Technical Institute brought their students to Dutchess Community College's Aviation Building on December 19 for a tour of the facility's hangar and to get information about its Aviation Maintenance Program.
DCC's one-year program is a hands-on, full time experience where students focus on maintenance. Upon completion, students can immediately take Federal Aviation Administration exams in general, airframe and power plant mechanics.
Many of the skills students are learning at BOCES are transferrable to the program.
"If you give us one year, you can get a solid career," DCC's Associate Dean of Enrollment Management Michael C. Roe said. "You really dive into what you want to do."
Aviation Maintenance Recruitment Coach Michael Travis explained how electronics welding, fiberglass and hydraulics are used in the program and showed students many planes, including an Air Force One gulfstream that transported Presidents Ronald Reagan and George H.W. Bush.
"I want to pass my passion for aviation onto the younger generation," Travis said. "Hopefully today will be your introduction to aviation."
Mechanics are in high demand because even if a plane is sitting on the tarmac still needs servicing. They can earn up to $100,000 a year especially if they choose to specialize in avionics, the electrical systems used in aircraft, according to Travis. He encouraged students to attend the next free afternoon maintenance workshop on January 16 to experience the program for themselves.
"The industry is, I hate to say, desperate for people," Travis said. "The more responsibility you're willing to take on and shoulder, the more money you're going to make."
BOCES Job Placement Specialist Sharon Myers finds these trips open up students' eyes to the many options available in their chosen field.
"Sometimes you don't even know that it could be right in front of you," Myers said. "The field trips show them that there's endless possibilities." 
Automotive student Owen Mussig, a senior, was recently accepted into the DCC program, so Monday's trip served as a preview of what to expect when he attends. He has had a lifelong fascination with planes.
"It's pretty exciting knowing that next year I'm going to be going there for real," Mussig said. "It's something to look forward to."
Senior automotive student Nick Capolupo enjoyed seeing the planes and how their engines work compared to a car. After the trip, he is considering going into aviation maintenance.
"It's something I might get into because the engines work the same way, they're just built different," Capolupo said. "When you go in person and see it, it gives you an idea of what you could be doing for your future."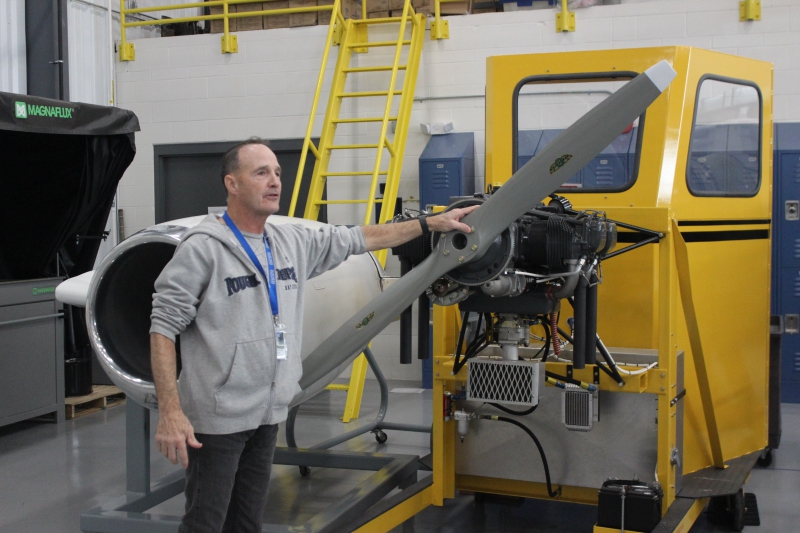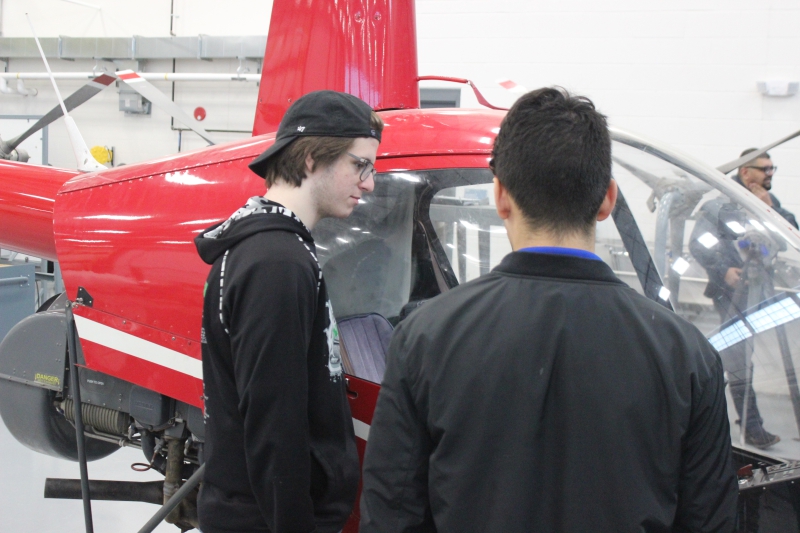 Published December 27, 2022