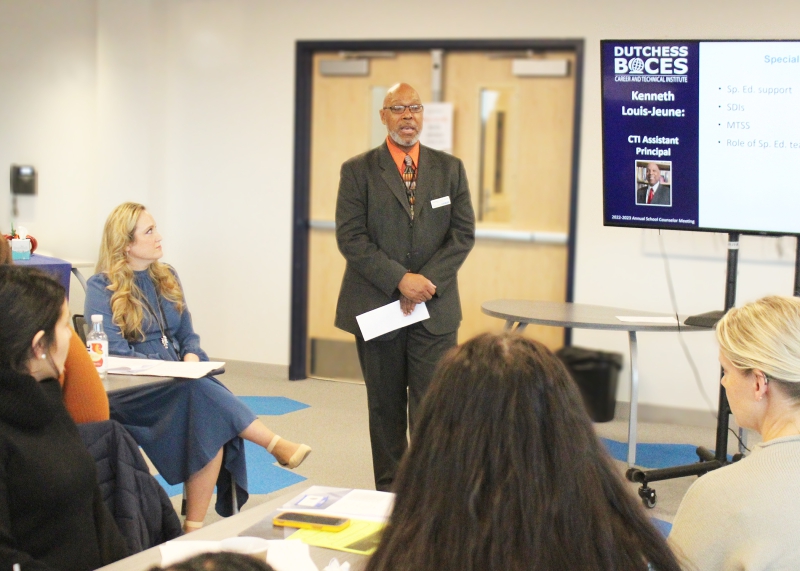 Counselors from across different Dutchess County school districts came together at Dutchess BOCES on December 1 to learn about and be reacquainted with the multiple programs and services offered by the Career & Technical Institute.
The meeting, held in the Alternative High School's Learning Commons, covered everything from applying for courses to hearing directly from students who have benefitted from the programs, with multiple chances for counselors to ask questions.
CTI Assistant Principal Brian Conte explained how students need to earn 54 work based learning hours as part of their education where they get working experience in their chosen field. This can include state approved internships, which are a win-win for students, who need experience, and businesses, who need workers.
"We have kids that go out for welding, they come back and they're like different kids," Conte explained.
"They finally realize this is the world of work; it's awesome to see."
Rosa Fabian, a senior in the Early Childhood Education program, has enjoyed working directly with children and infants in the program. She also developed leadership skills which led her to become this year's SkillsUSA President at CTI.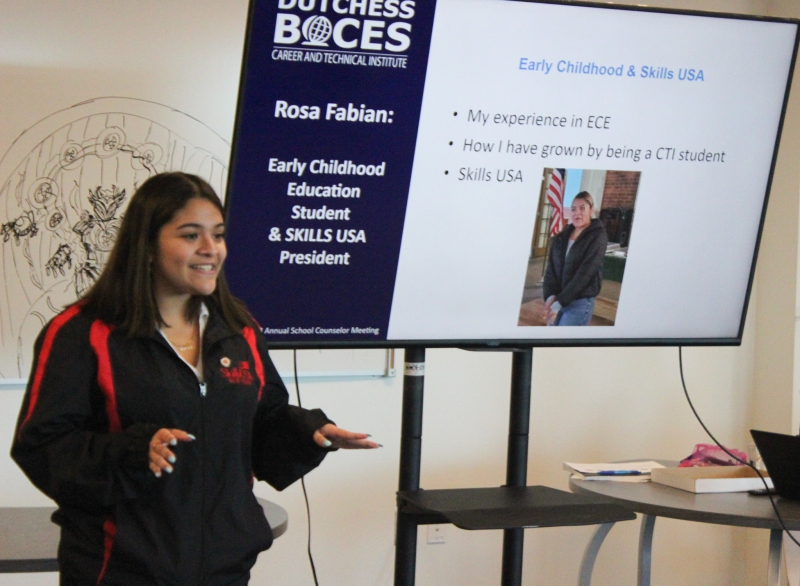 "I've really grown as a CTI student in the two years I've been here; I've grown to be independent and responsible," Fabian said.
"I've had the best time
."School counselors continue to show their support for BOCES programs including Marc Provost, of Arlington High School. With programs changing, Provost said it's always good to be refreshed on everything as his students will start applying for CTI next year.
"I thought it was a great opportunity to get a good quick overview of what's being offered," Provost said. "They're all great programs."Dover High School Counselor Janine Loos always looks forward to hearing about new programs at BOCES, including courses specializing in fashion design and heating, ventilation and air conditioning.
"That is always one reason why I love coming here," Loos said.Loos finds many of her students prefer BOCES' hands on courses such as carpentry and electrical and said this year saw the most Dover students who expressing interest in attending CTI."We've had students in all aspects going to many different programs," Loos said. "Our district has afforded the opportunity for all the students who want to attend."Samples of students' talents were also on display ranging from creative, welded centerpieces and sweet, baked goodies.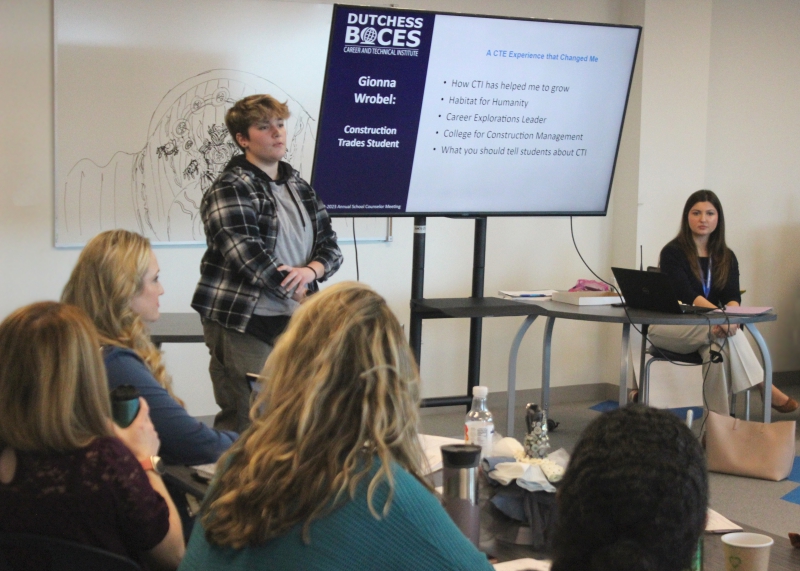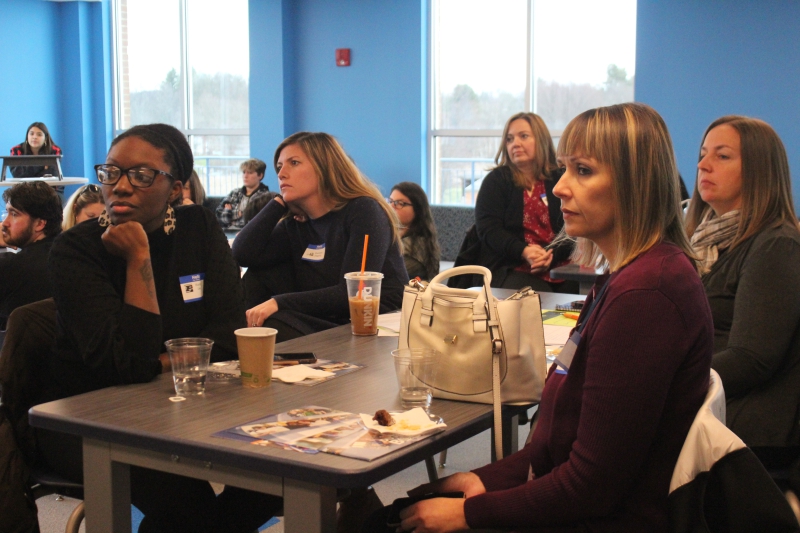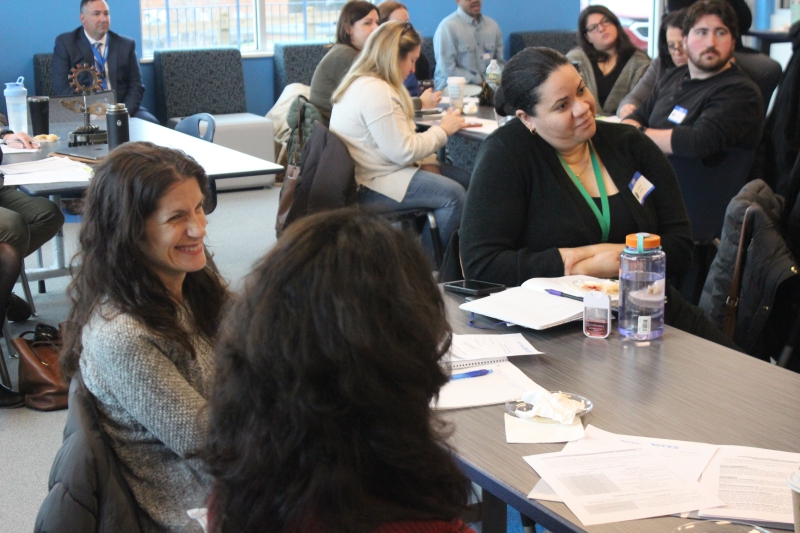 Published December 5, 2022