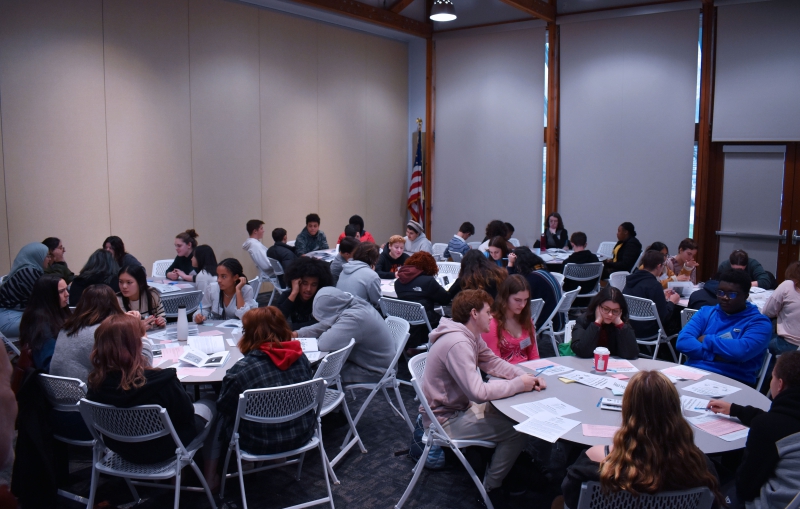 The Universal Declaration of Human Rights is as important today as it was in 1948 when it was first adopted. That's why 136 students from six Dutchess County school districts: spent a half-day diving into the declaration and learning how they can carry it forward through their actions.
Dutchess BOCES Center for Educational Equity and Social Justice's "Pathways to Civic Engagement: Small Places Close to Home," brought students and chaperones to the Henry A. Wallace Center at the FDR Presidential Library and Home on Dec. 6 for the event – a fitting location since Eleanor Roosevelt chaired the United Nations Universal Declaration of Human Rights drafting committee.
The title of the event came from a quote from Roosevelt which began: "Where, after all, do universal human rights begin? In small places, close to home – so close and so small that they cannot be seen on any maps of the world."
The concept began forming last year when Jenny Schinella, former director of Dutchess BOCES Educational Resources met Jody Miller, Dutchess County's executive director of the Commission on Human Rights. Miller mentioned that 2023 was the 75th anniversary of the declaration and the ideas began to flow. 
"We wanted students to see what they had in common to build bridges across the county and give them time to think about civic a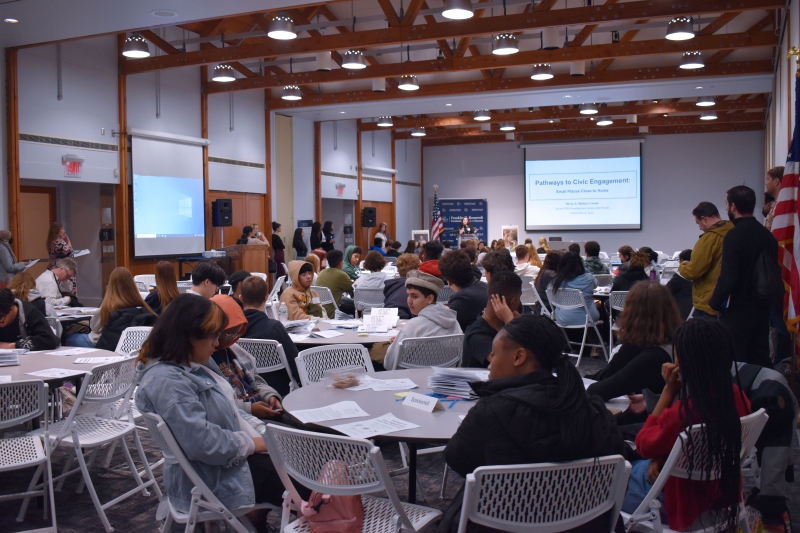 ction they can take," Schinella said. "This is a trial and we wanted to see how it works. The districts were excited."Millbrook junior Alexa Fish, called the event, "a great opportunity to learn about the topics and a chance to meet and talk to other students."Jeff Urbin, education specialist at the Wallace Center, kicked the day off with some introductory remarks about the declaration, explaining that its 30 articles cover the basic rights everyone should have.
The list includes being born free and equal in dignity and rights, the right to a fair trial, to worship as you want, to be free from slavery, to be free from torture, cruel, inhuman or degrading treatment."Human rights are being challenged every day right in our own communities. It's not old, it's not foreign. It's here and it's now," he said. 
How does this change?
"It happens with kindness, with us working together. You've got the power," Urbin said, sending the students into a rotation of three breakout sessions on these topics: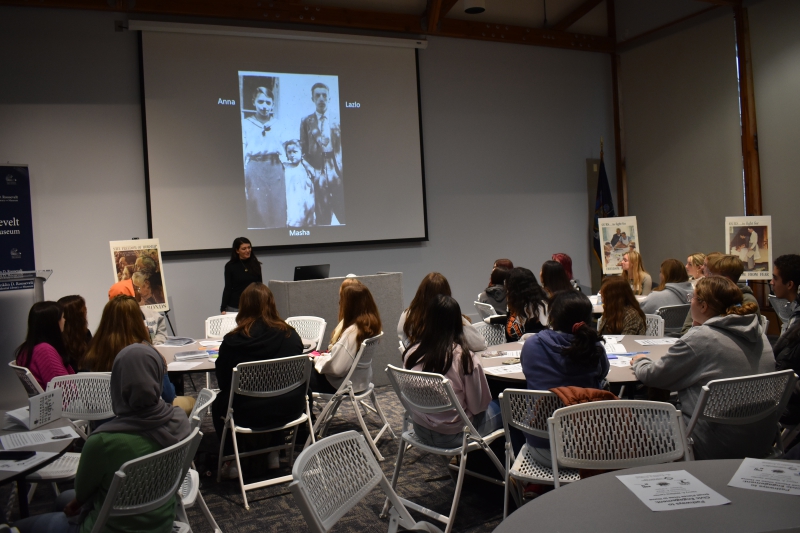 100 Cups of Coffee, Transformative Dialogue Project presented by the Dutchess County Commission on Human Rights. This group took selected articles from the declaration and discussed them one-on-one and in small groups.

Bystander Intervention, a virtual presentation from Right to Be, addressed the topic of harassment and how bystanders can make a difference.

Living Links: Standing up to Antisemitism and Hate, presented by 3GNY – a group of grandchildren of Holocaust survivors. This session was designed to build empathetic connections to the events and lessons from the past and help students come up with

 effective "Acts of Honor" they can perform to honor the legacy of Holocaust survivors by standing up to antisemitism and hate.
Schinella and the ER team assigned students to different breakout sessions to ensure students from all participating districts were in each one. 
After just the first session, students were already sensing an impact.
Dover Caden Green, a sophomore, said he came to learn more about history, FDR and human rights. "I think we'll see a change in that we will view things differently," he said.
Fellow sophomore, Caden Tchorzyk, echoed those sentiments. "My goal is to be a better person overall. This opened my eyes to a new thinking process. Hopefully this changes the minds and creates changes in our schools."
Millbrook's Adrian Ashong said his initial takeaway was "how important it (the Universal Declaration of Human Rights) is and how it affects other people in their daily lives and how much the Roosevelt family put into it."
The session on the Holocaust survivors affected Dover students Brianna Gonzalez and Sophia Santoro, both juniors, deeply.
"We learned a lot about the Holocaust in school but it was a lot different to hear someone with examples through their grandparents and what they felt and what they went through," Gonzalez said. "There's a lot of discrimination today so this will help me get rid of discrimination."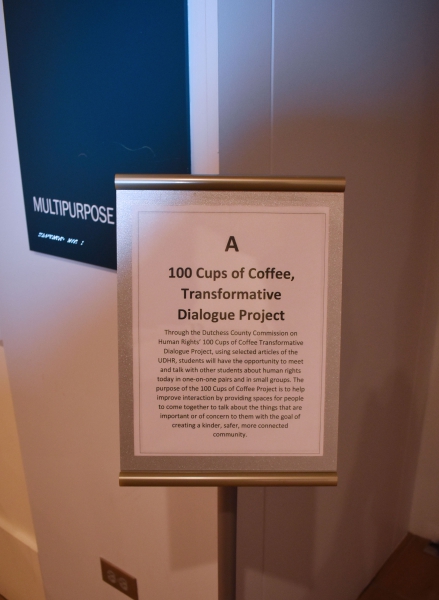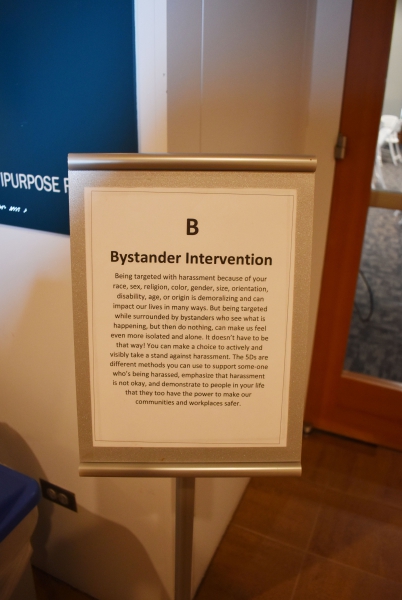 Published December 16, 2022