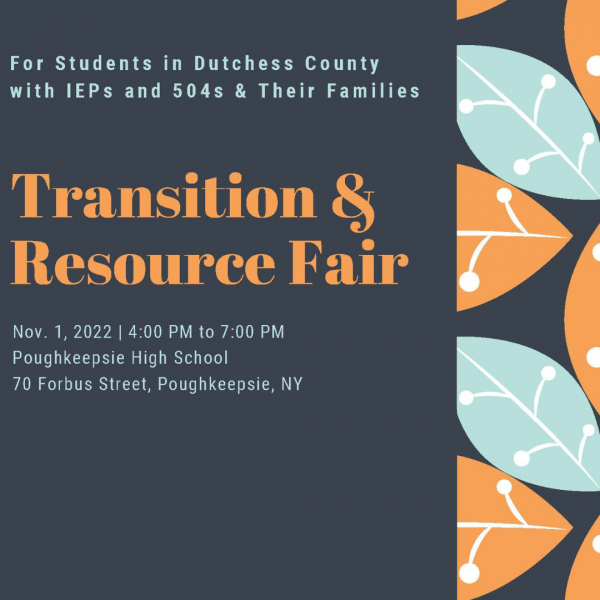 A special event will be held from 4 to 7 p.m. on Tuesday, November 1 to help families plan for the successful transition from school to the adult world for students who have Individualized Educational Plans (IEPs). 
The event will be held at Poughkeepsie High School at 70 Forbus Street in Poughkeepsie and it is open to all Dutchess County families.
"We are happy to be a part of this effort," said Director of Special Education Denise Dzikowski.  "It's important that families can see what resources are available to help students have a smooth transition from high school to the real world."
Veronique Dietrich and Lindy Krafft, transitional specialists in the Regional Partnership Center, will be attending to share what services Dutchess BOCES offers to support students as they prepare to leave the school community behind.  It's never too early to learn about options, according to Dzikowski.
Important information will be provided on a range of topics including transition planning, career and vocational colleges, continuing education opportunities, guardianship and more.  If you have any questions, please reach out to Transition Coordinator Jennifer Havrilla via e-mail at jhavrilla@commbasedservices.org or by calling 914-236-1128.