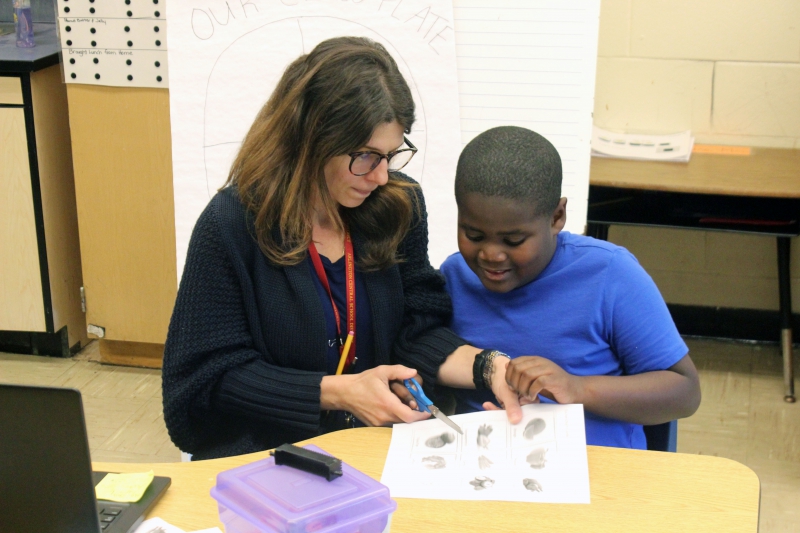 Students at Dutchess BOCES' Salt Point Center (SPC) are spending their Fridays learning about how to live a healthy, active lifestyle.
"Developing Healthy Habits," is a school-wide five-week initiative that is part of SPC's Positive Behavioral Interventions & Supports on Friday afternoons.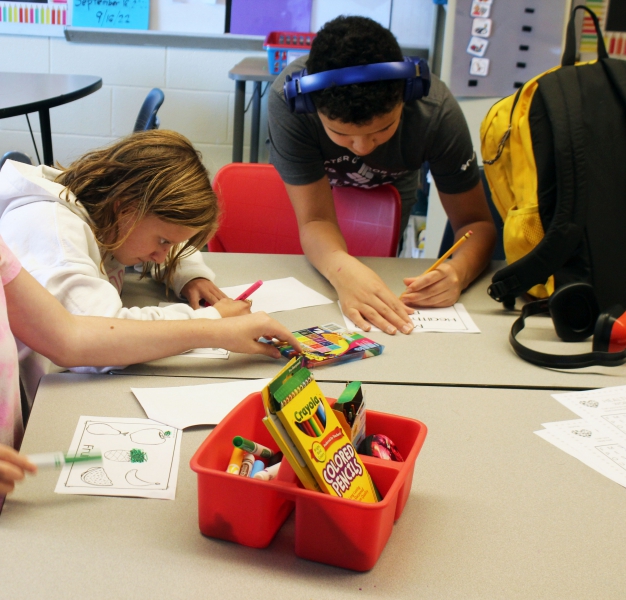 On September 16, students proudly displayed their posters, sharing what foods are recommended for a healthy diet and how to get a good night's sleep. In Marie Catavero's class, students created their own healthy "meals" by cutting out and gluing pictures of healthy foods onto a plate in an activity called "Race to a Better Place."  After creating their plates, the students answered questions about the meals they created.
Students in Corey Whalen's class took a quiz about healthy foods, before getting the chance to color in pictures of produce like bananas, carrots and apples.
All of the lessons will cumulate in a Health Habits Expo, later in the year, where students will showcase more of their work.
SPC Principal Melissa Murphy is excited to see this initiative kick off to a great start especially because every student is learning how to take better care of their body, emotions and mind, which are the keys to success, no matter a person's age.
"Focusing on things students can do to become successful with regard to self-care, like getting enough sleep and practicing conflict resolution, in a fun and interactive way will support successful learning throughout the year at SPC," Murphy said.
Published Sept. 29, 2022