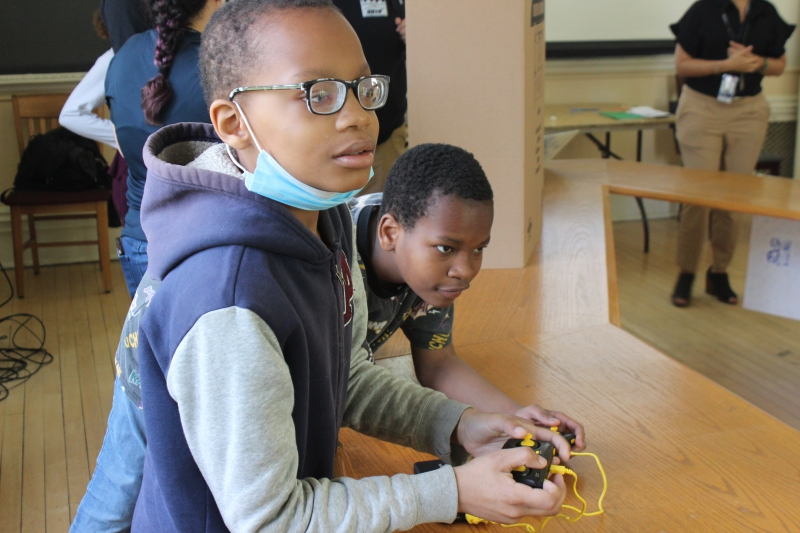 One hundred and six students from the Newburgh and Poughkeepsie City School Districts had a chance to present their well-researched projects on everything from the cleanliness of Newburgh's drinking water to gender roles at Dutchess BOCES' Transformative Classroom Youth Conference on May 25.
The conference was held at Vassar College's Rockefeller Hall and Dr. Jevon D. Hunter was the keynote speaker. Hunter is the Woods-Beals Endowed Chair for Urban Education in the School of Education and an Associate Professor in the Elementary Education and Reading Department at SUNY Buffalo.
During his opening speech, Hunter told students he was looking forward to hearing their presentations and offered some simple advice – be brilliant, be brave and have fun. "Even if you get nervous, even if you shake, that's OK," Hunter said. "There's no dummies in this room – we're all brilliant."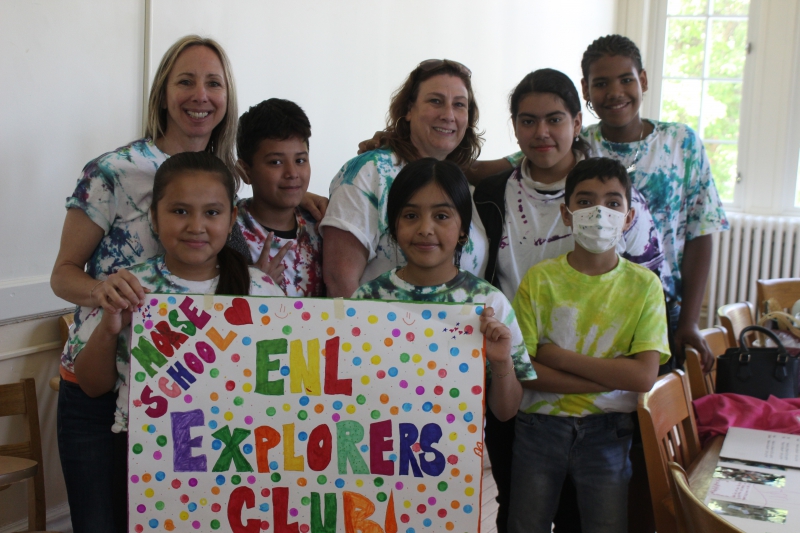 Ever since attending University of California, Irvine, Hunter has desired to introduce grade school students to a university setting close to them to become familiar with the environment.
"When you start thinking about the colleges you want to go to, you can now think about that one college you went to today," Hunter said. "That's a beautiful image." Students presented their findings by either speaking to an audience of their peers or displaying information on a poster board to rave reviews from everyone. Jalen Hazzard, a 4th grader at Morse Elementary School, showed teachers and students how to work a miniature drone as part of PCSD's Saturday Morning Lights program. Hazzard was not nervous about presenting and had a lot of fun. "I liked it a lot," Hazzard said. "It was really cool." 
Fifth grade students from the Gardnertown Leadership Academy gave presentations on financial literacy with colorful and factual posters.
Natalia Nazarao was nervous to present at first, but remembered to be brave. One fact that stood out to her was that 31 percent of Newburgh residents live in poverty.
"That was a really shocking fact to know," Nazarao said. "We learned a lot."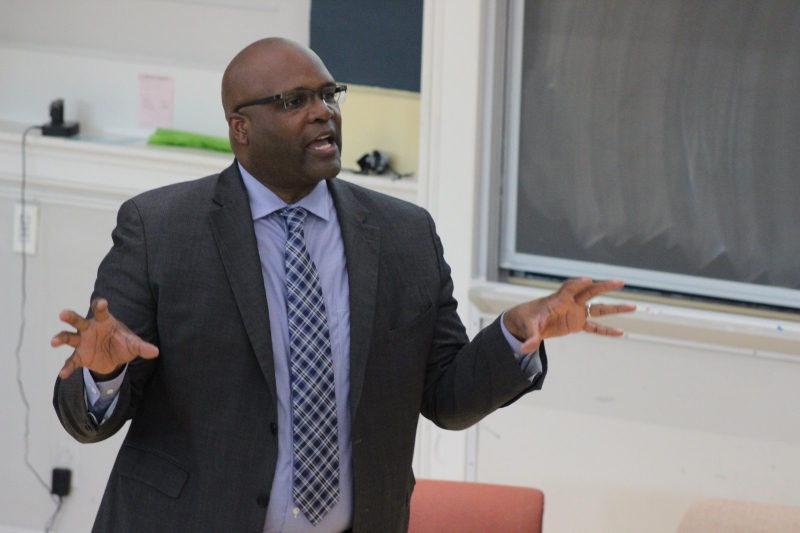 The conference was the culmination of a professional development learning series offered by Educational Resources for area educators to explore strategies and implementation of Culturally Relevant Education, or CRE. Students' cultural backgrounds, interests and lived experiences are included in all teaching and learning aspects, according to Teachers College Press.
The goals of the series include discussing and applying CRE principals as part of school curriculum and evaluating its outcomes.