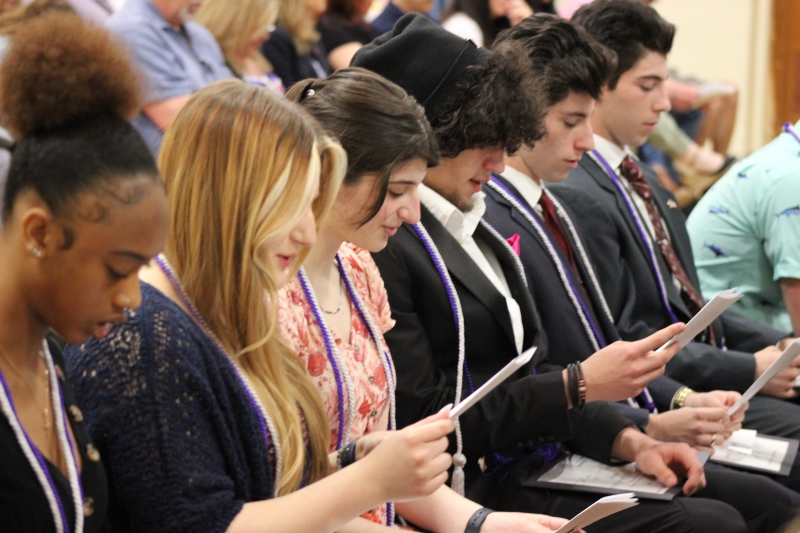 The National Technical Honor Society added 60 students from Dutchess BOCES' Career & Technical Institute to its ranks during a ceremony on May 5.
The organization promotes the ideals of honesty, service, leadership, career development and skilled workmanship among America's technical students.
Principal Nick Millas opened the event by saying they were there "to recognize some of CTI's most outstanding and accomplished students. Their hard work and dedication are a reflection of their character as well as the support of loved ones who are here on this occasion.
Students reaching this milestone have put forth tremendous effort and show great ability in the trades, CTI School Counselor and National Technical Honor Society Advisor Deanna Pillius said. "These students embrace a clear vision for tomorrow's workforce and their role in it … "I'm filled with pride."
NTHS Second Year members read the attributes of the organization, followed by the new inductees receiving a certificate and a purple and white cord. The new inductees read the NTHS pledge to close out the ceremony.
Security & Law Enforcement student Dustin Burgess was happy to receive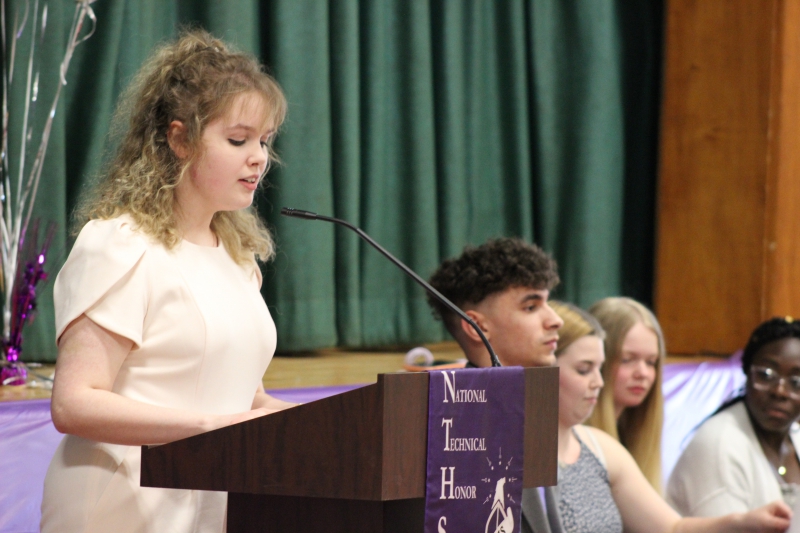 this honor and appreciated the support from his family, friends and BOCES staff. He plans to study criminal justice in college.
 
"I felt very honored and excited to be inducted," Burgess said.
Animal & Plant Sciences student Yarely Ramos-Saavedra said she was honored to be inducted, but considers all of her accomplishments more
important to her than a certificate.
"That's not what makes me," Ramos-Saavedra said. "I know my knowledge and I know the value that I have."
The camaraderie from the crowd warmed Ramos-Saavedra's heart. She will attend Mount Saint Mary's for pre-veterinary medicine.
"I was so happy to see my family here, my teachers and a lot of my peers to see that we all accomplished this together," she said.
Small Engines I student Aidan Santoro, who always knew he would study a trade, considered the induction to be a great honor. He hopes to go to a trade school after graduating next year.
"I'm really glad to be here," Santoro said.
For Pillius, it was wonderful to have a traditional ceremony again after last year's livestreamed ceremony due to COVID. 
"This year was really special," Pillius said. "We see a lot of families taking photos together and having special moments."