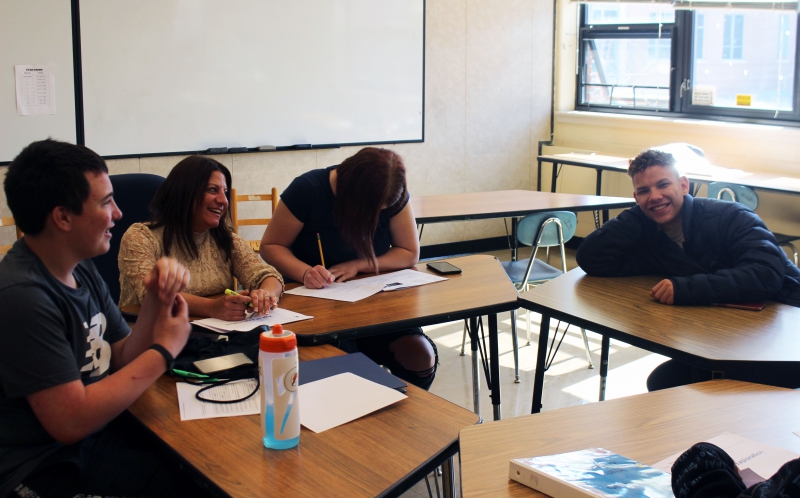 Students from BOCES' Alternative High School were welcomed at the Career & Technical Institute and Salt Point Center on April 20, settling into temporary spaces as plans for transitioning to a new high school at the Salt Point campus are finalized.
Ongoing facilities difficulties at the Alternative High School on 900 Dutchess Turnpike were the reason for the move. Students had remote instruction on April 19.
Students were greeted with an arch of balloons at one of CTI's entrances, as well as colorful signs placed throughout the building. At SPC, windows were decorated with streamers and the words "Welcome BETA!" etched on them.
"Our custodial staff, IT staff and the staff from all three buildings have accomplished so much in such a short time," Erin Piquet, Alternative High School Principal, said.  "Everyone has gone out of their way to ensure that our students have what they need to have a positive end to the school year.  We are incredibly thankful that our students can be in-person."
Senior Joe Urbanowicz was touched by the warm welcome he and everyone else received from CTI students and staff.
"I like how everyone was very welcoming," Urbanowicz said. "It's a new environment and hopefully a new start."
Teacher Sherri Tompkins compared moving to CTI as a renewal. She especially likes having windows that can open.
"It's an exciting beginning of spring," Tompkins said. "It's really nice to be here."
Senior Josh Gros is happy to learn in a building that does not have constant heating issues, like the previous high school.
"It's been good so far," Gros said. "This building is more well put together."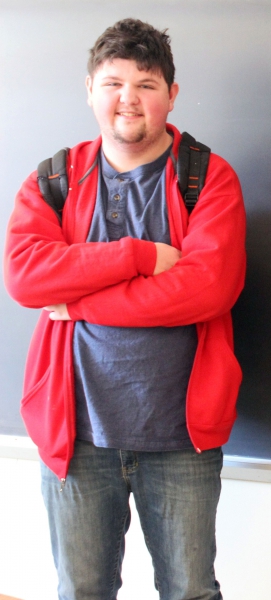 SPC Principal Melissa Murphy feels proud of the entire BOCES team. "We were faced with a difficult reality just a few weeks ago. Everyone came together and worked really hard to do what was best for the students," she said.  "Our ability to organize and execute moving an entire school in this short period of time is incredible, but it's who we are. We are Dutchess BOCES!"
Maureen Moloney, a teacher in the Work-Based Learning Program, described the move as an adjustment. She noted many of the students were familiar with SPC because they used to attend there.
"They know the layout probably better than me," Moloney said. "The kids seem to have done okay with the transition."
Nick Millas, CTI principal, praised his staff for being so supportive throughout the transition. "Everyone recognized that this move was best for students and staff to support their learning and wo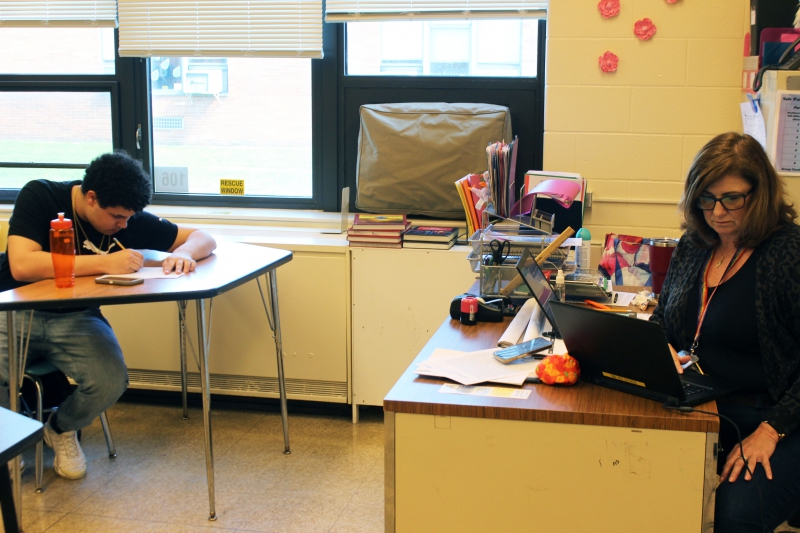 rk environment," he said.  "The move allows them to focus on the high quality instruction and support our Alternative High School provides."