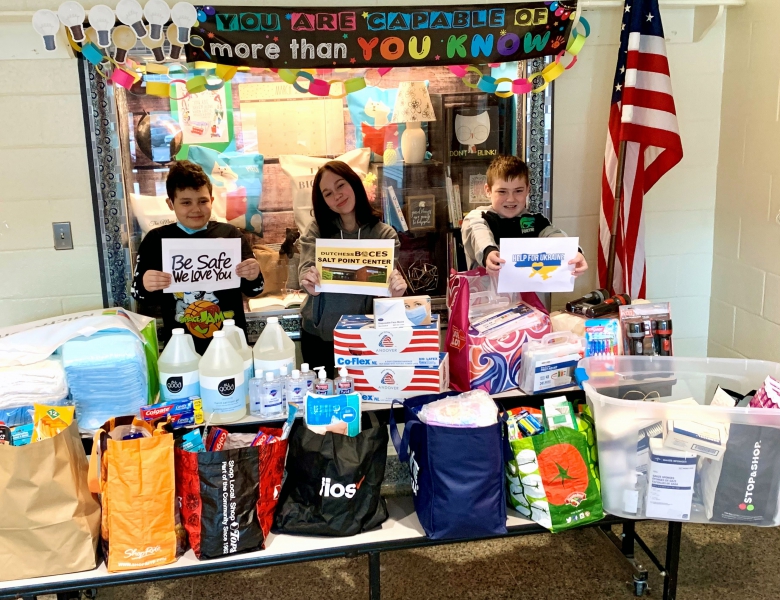 Ukraine has been in the hearts and minds of everyone at Dutchess BOCES' Salt Point Center. In mid-March, staff collected desperately needed supplies such as flashlights, diapers, deodorant and first aid kits for the Ukrainian people.
SPC assisted the AFYA Foundation with the relief efforts, in partnership with Dutchess County. Former BOCES Deputy Superintendent, Cora Stempel, has been volunteering with the foundation, while current Deputy Superintendent Jodi DeLucia brought SPC'S donated supplies to the former JC Penney site at the Poughkeepsie Galleria. AFYA collected items during March.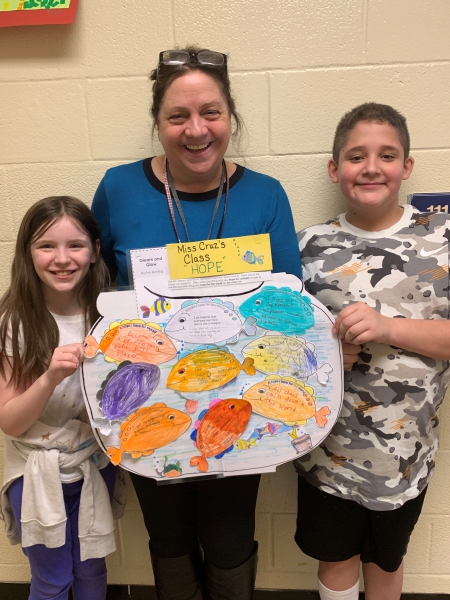 Along with the donations, SPC students learned about the war and its impact on families. Many classes read Eve Bunting's "Gleam and Glow," a work of historical fiction set in 1990's Bosnia detailing what happens to families displaced and torn apart by war. Class 110 found similarities between Bunting's book and the current Ukraine crisis and created a poster about 'Hope" that was displayed outside their classroom. Sixth grader Mason's message to kids in Ukraine would be, "Keep your hopes up, you can will get through this." Fourth grader Kylie said she would tell Ukrainian children to, "Be brave and stay strong." SPC Principal Melissa Murphy stressed that having difficult conversations with students is necessary to help them understand what is happening in the world. "I don't ever want our students to feel helpless because you can always do something," Murphy said.