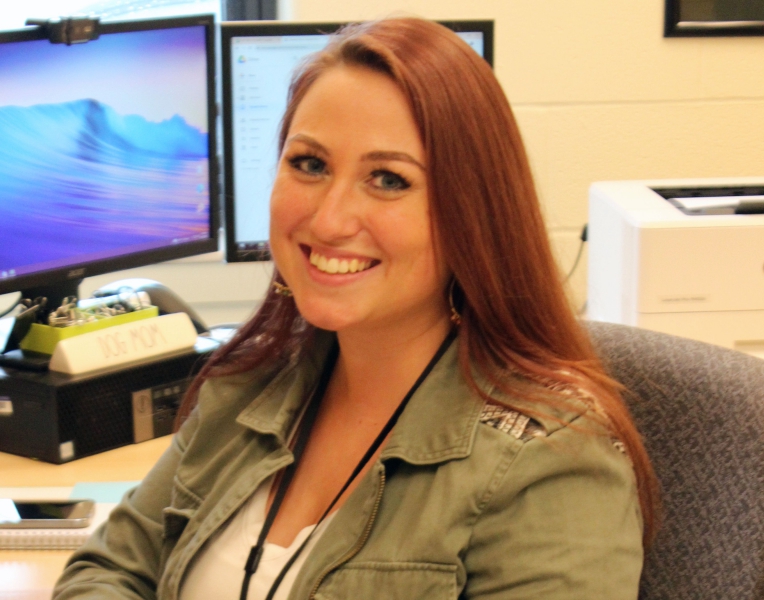 Lyndsay Robbins has been a senior program assistant at the Salt Point Center for two years and she loves how every day is different and rewarding. Robbins has always worked in human services, so BOCES was a natural fit for her. She enjoys how one day is never the same as another – keeping her on her toes.
"You never know what the day is going to bring," Robbins said. "I love my work environment – I couldn't imagine working in any other setting."
The most rewarding aspect of Robbins' role is helping students in any way possible. "No matter who I'm assisting, whether it's a parent or pointing someone to a resource – at the end of the day it serves a student," she said. For Robbins, her favorite part of the day is seeing students either when they visit the main office or when she walks a student back to their class.
"The connection is so rewarding and they remind me why the behind the scenes work I do is so important," Robbins said. "Just today, I received a card from a student – it melted my heart!"
Join Dutchess BOCES today!  Openings include teaching, nursing, IT, support services and more.  Full and part time positions are available for both 10 and 12 months of the year.  Work while your children are at school!
You can view and apply to current openings via Dutchess BOCES' Applitrack site.