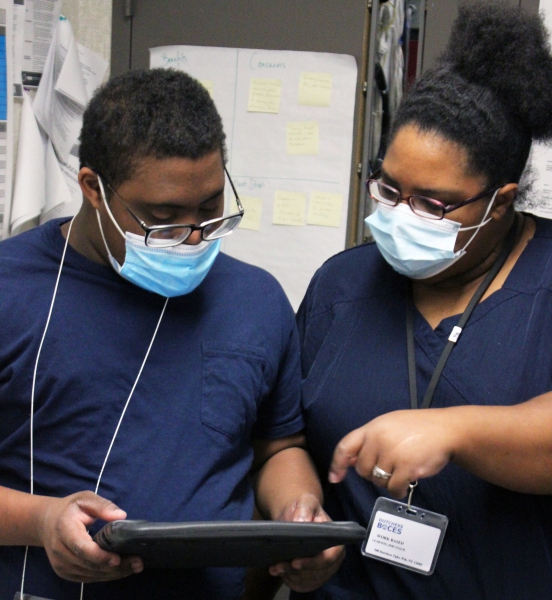 Students at Dutchess BOCES' Work-Based Learning program are working hard and gaining experience, not letting anything get in their way.
At the Walgreens on Dutchess Turnpike in Poughkeepsie, students with limited verbal communication Malcolm Lewis and Jovan Watt, clean and sanitize all surfaces, check expiration dates on products, stock shelves and sometimes show customers where they can find a product by pointing to it. 
Lewis and Watt use augmented communication through a tablet to communicate with their BOCES job coach Fabienne Simons and she will use hand gestures to communicate with them. Simons, who has experience working with students with limited verbal communication and autistic children, taught Lewis and Watt all the important tasks to do their job properly.
"They're awesome," Simons said. "They come in and know exactly what to do."
The students use a pictorial checklist indicating what tasks they have to work on and continually get better at their jobs each time, Work-Based Learning Coordinator Jeanette Straebler said.
"They become increasingly independent, more confident and very efficient at their tasks," Straebler said. "Our students are very enthusiastic about working and really look forward to their work days."
Using their tablets, Lewis and Watt said they were excited and happy to be working at Walgreens and gave high marks to Simons and Straebler.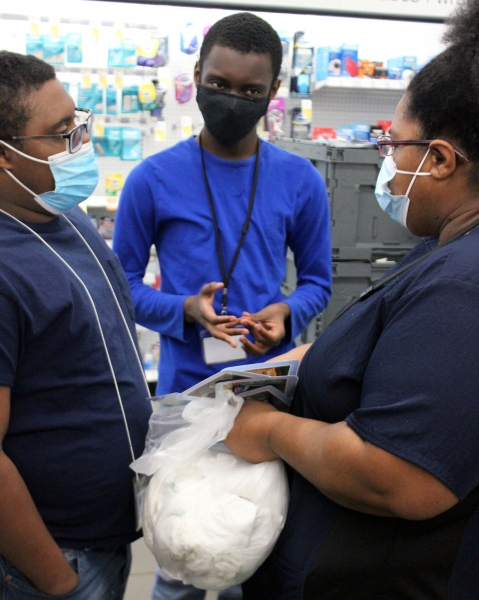 The program concludes at the end of the school year in June. While some students continue to work where they were employed during the program, all have adequate experience to get another job when it ends.
"They have 216 work hours experience so when they get out into the work field, they can put that on their resume," Simons explained. "They use us as a reference."
Straebler described Walgreens as a hospitable workplace and other students in the program work at two other Walgreens stores in Dutchess County.
Walgreens Customer Service Associate Jarrod Murray has enjoyed having BOCES students come to work at the store because they are friendly and incredibly hard workers.
"They help a lot when we need it," Murray said. "I like that BOCES gives that opportunity for students to venture outside the school grounds."