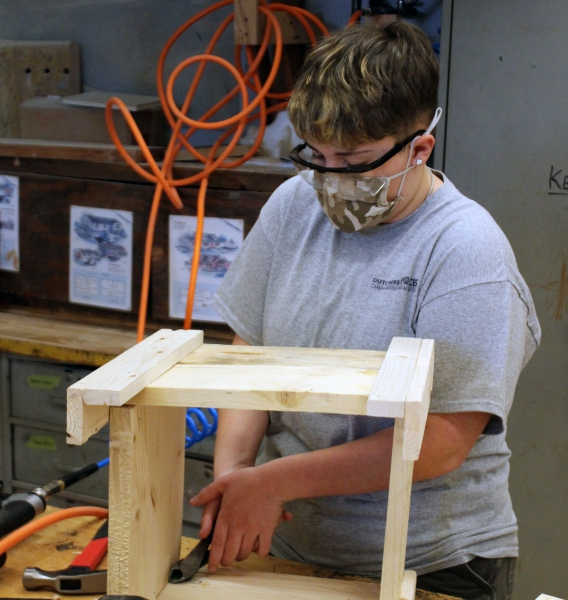 'Tis the season for Christmas trees, but what happens when the season ends?  Well, for the infamous Rockefeller Center Christmas tree, it is now a season for giving back.
In a partnership with Habitat for Humanity, students in Thomas Skean's junior carpentry class at Dutchess BOCES' Career Technical Institute are using their skills to help out families in need.  They are building planters out of donated wood from the 2019 Rockefeller Plaza Christmas tree.  Habitat for Humanity, which was recipient of some of the tree's lumber, will place the planters made from the wood from the Norway spruce at local houses built by the not-for-profit.
Junior Gionna Wroben and her classmate Marcus Roger were the project's leads making sure every planter was perfect.
"We're trying our best to make sure they're the right length," Wroben said. "There was a lot of blood, sweat and tears, so to speak, that went into this project."
The project was hard work, but for Wroben it was worth it because she liked the idea of helping others.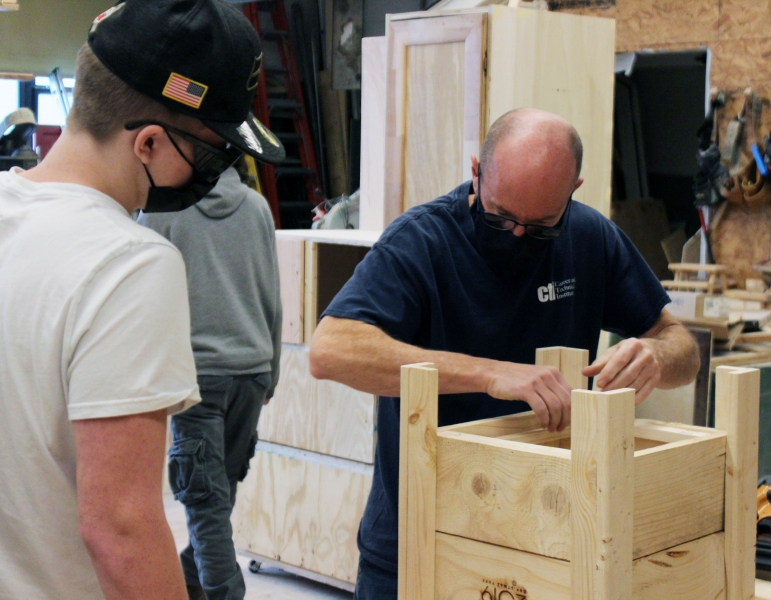 "It's good to give back," Wroben said. "I would do this project a hundred times over if I could."
Skean's class has partnered with Habitat for Humanity in the past and hopes to build houses in Poughkeepsie in the future. By making the planters, the students are proving to the charity that they are qualified to handle the task and understand its importance.
"We need to be up-to-task," Skean said. "The students are always more invested when it's real."
Not only were students able to turn the eight-foot tree planks into planters, they also explored what an assembly line process looked like because of the project's scope.
"We have portions of it built and they do the final assembly," he said. "The whole thing's clever."
Habitat's association with BOCES started with the Workforce Development Program, a positive experience that prompted a desire to do more with the school. After recently meeting with CTI Principal Nick Millas and other instructors, Habitat's Community Development Director Jessica Miuccio visited Skean's class to see the students in action.
The students are making an impact on the people the charity serves by working on this project, the future house construction and in the Aging in Place program where critical home repairs and ramp installations are made, Miuccio said.
"This is just the first of many projects," Miuccio said. "We are just so honored to be a part of the professional growth of the students."