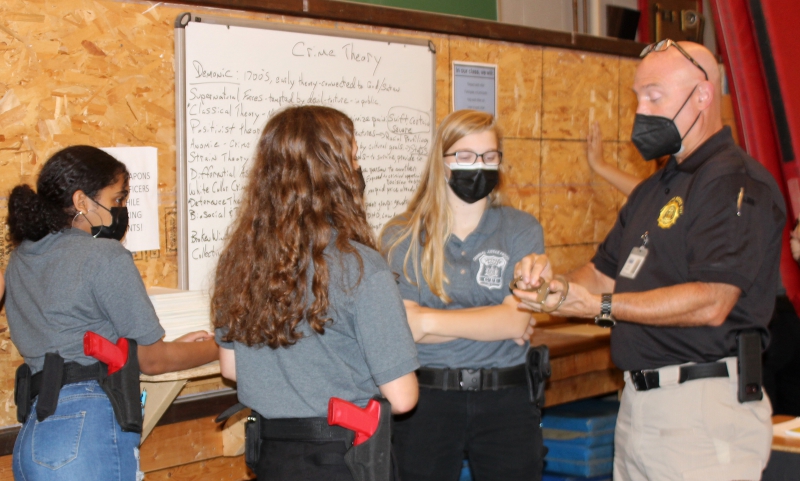 Dutchess BOCES Career and Technical Institute's Security and Law program has updated the curriculum to better reflect issues in Diversity, Equity, and Inclusion. Instructor Frank Kolarik created a plan to integrate these values into the curriculum with help from BOCES academic teachers.
"We strive to integrate diversity, equity and inclusion not only into the content that we teach, but also into the way that students are treated in the classroom" he explained. "We encourage students to share from their individual experiences and participate in conversation and activities with their classmates, regardless of any differences between them." 
Throughout the year, students will develop skills to support safe outcomes and be taught how to effectively interact with diverse groups to improve community engagement. The class will spend time preparing for situations students can expect to encounter in the real world and discuss what diversity, equity and inclusion means in today's society. The program will be supplemented by field trips, guest speakers and opportunities to participate in hands on experience by working on the CTI campus.
"By encouraging students to become open-minded, accepting individuals," Kolarik noted, "we are cultivating a generation that is able to successfully navigate and thrive in a society made up of many races, cultures, ethnicities, abilities and socioeconomic statuses."
Students in the program have the opportunity to get their NYS Security Guard certification. Upon completion of the course students will be prepared to successfully pass the NOCTI Criminal Justice credential exam, a pathway to employment or further education in the criminal justice field.