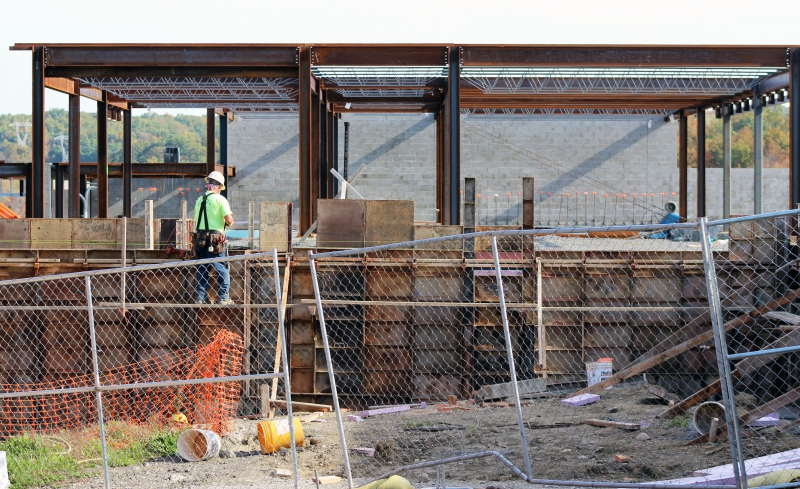 The capital project at Dutchess BOCES' Salt Point campus continues moving in the right direction with many elements progressing at the same time.
On October 12, carpet squares were installed in the foyer at Salt Point Center, while outside a steamroller was hard at work paving the blacktop into a new road on the right hand side of the building.
At the Career Technical Institute, a new path leading from the hallway between the Upper and Lower A wings to the soon-to-be new building has been created making getting to classes in the building much easier.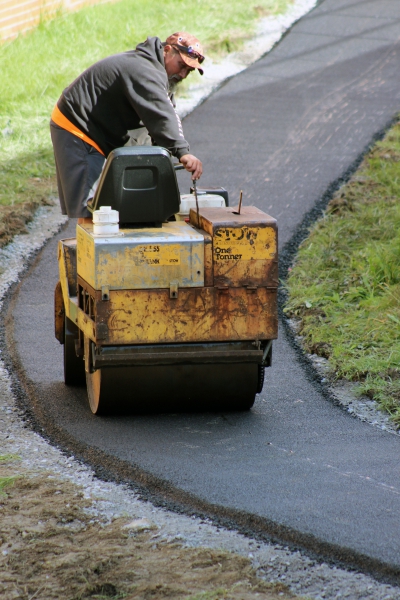 Steel beams continue to be placed on the new building next to the entrance of CTI, Project Superintendent Bill Brokosch, of The Palombo Group, said. This building will house a gymnasium and additional classrooms.
"They're putting up the beams in the front," Brokosch said.
Additionally, crews are working on the building's plumbing and concrete will be poured onto the D section.
Future tasks include pouring slabs toward the front of the building and roof work in the E section, Brokosch said.
School Business Official Matt Metzger hopes the weather stays favorable through the fall so construction crews can proceed with the project. Finishing the shell of the building is crucial before winter.
"Completing the shell of the building before winter will then allow us to work on the inside through winter," Metzger said.