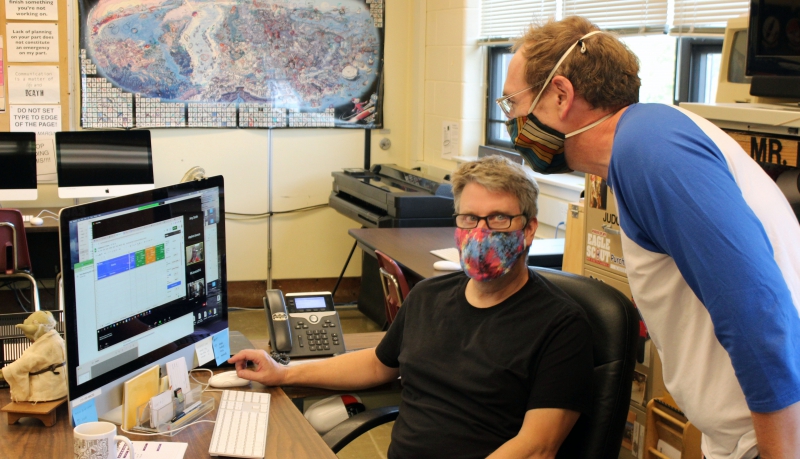 Teachers across Dutchess BOCES' three schools sat in on various sessions covering everything from inclusive curriculum to trauma informed practices during Superintendent's Conference Day on October 12.
The day kicked off with a virtual session from District Superintendent Jason Schetelick who gave an overview of New York State's Framework for Responsive and Sustaining Practices to all teachers who watched in classrooms either in groups or individually. Keeping with the virtual theme, instructors at the Career Technical Institute learned more about using Google Classroom gradebooks from Technology Mentor Rebecca Canning on Zoom.
At Salt Point Center, Principal Melissa Murphy spoke with her teachers in-person about verbal escalation and asked what they should do in various scenarios to deescalate tension.  Together, the group identified the most effective responses to each scenario.​
Sessions at the Alternative High School focused on teachers using directive approaches when students display defensive and risk behaviors such as cutting class or damaging school property. A directive approach generally leans toward advice giving and direct problem solving.  Appropriate responses are crucial in tense situations.
"The responses we give to kids can make a tremendous difference," Alternative High School Principal Erin Piquet said.