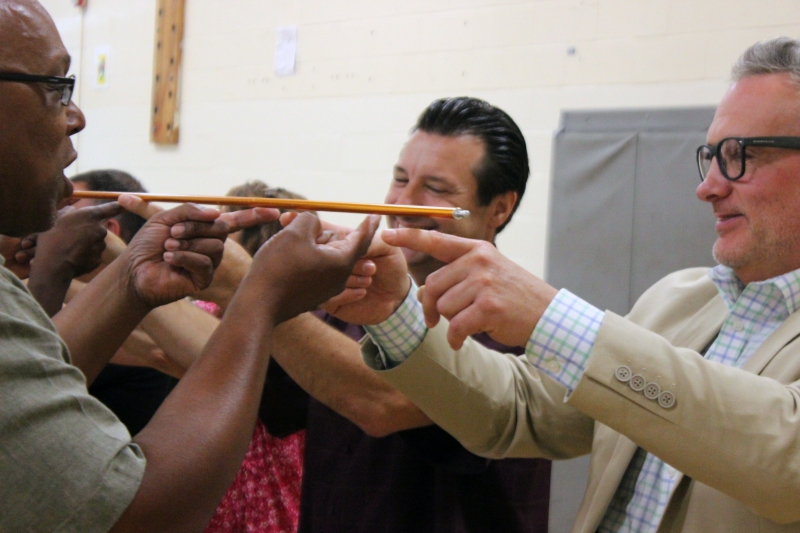 Incoming Dutchess BOCES District Superintendent Jason Schetelick's first official day is not until September 1, but he is already learning about all the nuances of the BOCES environment.
Schetelick, who will replace retiring District Superintendent Dr. Richard Hooley, spent July 15 at the Salt Point Campus getting up to speed on what is happening across the agency, including the ongoing construction project at the Career Technical Institute and Salt Point Center.
He credited BOCES staff for their guidance.
"The board and current team here at BOCES have been wonderful," Schetelick said. "We're still in the midst of our transition continuum."
Schetelick sat in on a meeting with administrators where they shared goals and participated in team building exercises. A major task Schetelick began is creating a re-opening plan with the Agency's administrators.
"It's exciting to see the directions they want to go with our special services, our career and technical education and many other programs," he said.
While starting a new position during a period of so much activity could be overwhelming, Schetelick compares the experience to flowers blooming.
"We were, for the last year and a half, sitting in soil," Schetelick explained. "Seeing the new construction, seeing all the new programming and all the new folks is extremely exciting."