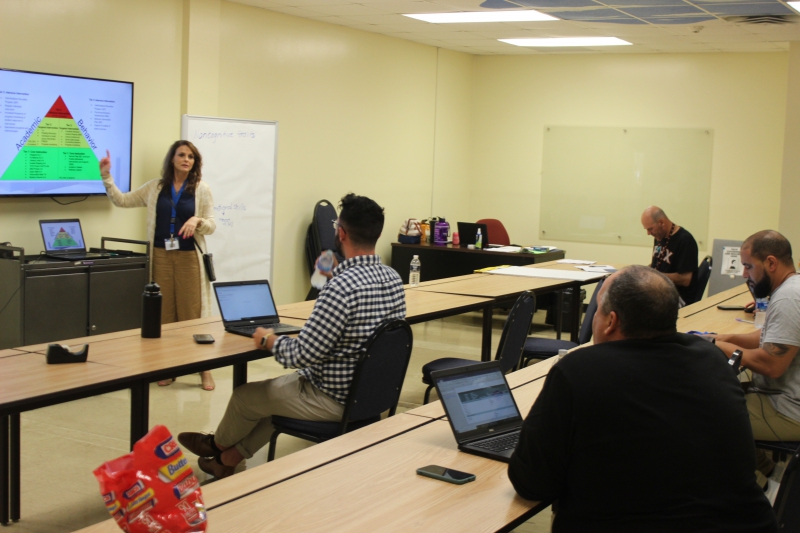 Summer school is going to feel different for students at Dutchess BOCES this year.
In addition to it being housed at the Alternative High School, co-principals Brian Conte and Rebecca Green have formatted the program to "meet students where they are."
Preparation began with staff arriving July 12 for three days of professional development. Students started Monday, July 19.
Together, Conte, Green and the team of six teachers, two teacher assistants and a school nurse, got acquainted with Frontline software to track student attendance and IEP requirements as well as Right Reason curriculum management software.
Right Reason is one of the keys to student success this summer session, Conte said, as it provides pre- and post-testing for students.
"We can gauge where they are so we can maximize instructional time," Conte said, explaining that the session is only four weeks long.
Since there are no Regents exams this year, the program is strictly for credit recovery.
But, Conte said staff will also be looking to address social-emotional issues that may have prevented students from succeeding during the regular school year.
"We're looking to quickly find out what the students' hurdles were so we can help them develop a plan for success."
Both Conte and Green give props to the team for being willing to take a different approach to learning for the summer and coming together so quickly. Five of the teaching staff are BOCES employees along with the administrators, the rest came from other districts.
"In two days we built a culture and climate … they are willing to do everything we asked of them," Green said. "We asked them not to pretend they have a new class, but to look at summer school differently - to provide individualized instruction to meet students where they are."
Conte added: "I give a lot of credit to the staff - from the TAs to the nurse to the teachers - all had a tough year managing the educational environment and for them to come back over the summer and say, I'm still going to take time to help kids … it's their passion, they're here to support the kids."
The goal is to help the students get the credits they need, but to also provide them with the foundational skills to help them across the board, Green said.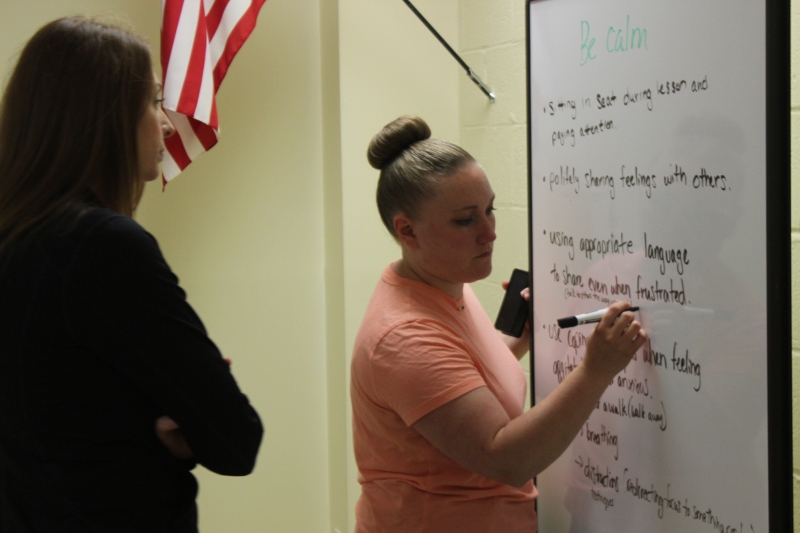 "We asked teachers to think about what topics or skills students have the most difficulty with and focus on those."
Students from Pawling, Pine Plains, Red Hook and Rhinebeck are participating in the Regional Summer School which is offering two sessions, one from 8-10 a.m. and a second from 10 a.m. - 12:05 p.m. Monday through Thursday. Classes are in two hour blocks and include math, social studies and English offerings. Instruction will be synchronous, with remote students joining the in-person class virtually.
Districts are providing transportation to the school in time for the first session and at the end of the second session. For students who need only one of the two sessions, a study hall staffed by a TA is being provided along with access to the Right Reason curriculum, so students will be able to do make-up work and/or strengthen their skills, Conte said.