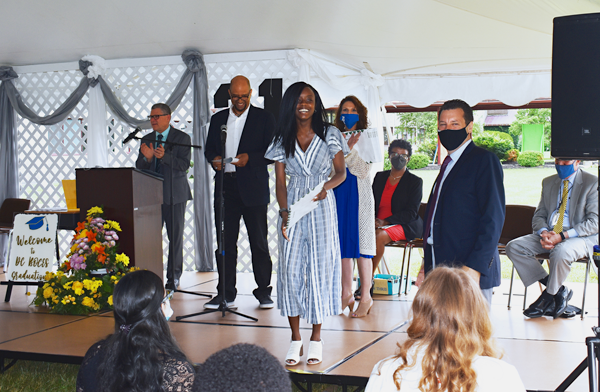 Close to 250 seniors from the Dutchess BOCES' Career and Technical Institute were honored during recognition ceremonies on June 12. Video of three ceremonies.
To comply with size limitations, three separate ceremonies were conducted and livestreamed. And, due to construction on the Salt Point Campus, the events were held under a tent at the Alternative High School. 
While the graduating seniors did not wear robes, Construction Trades students donned hard hats with tassels as they proudly strolled into the ceremony with relatives and BOCES staff cheering them on.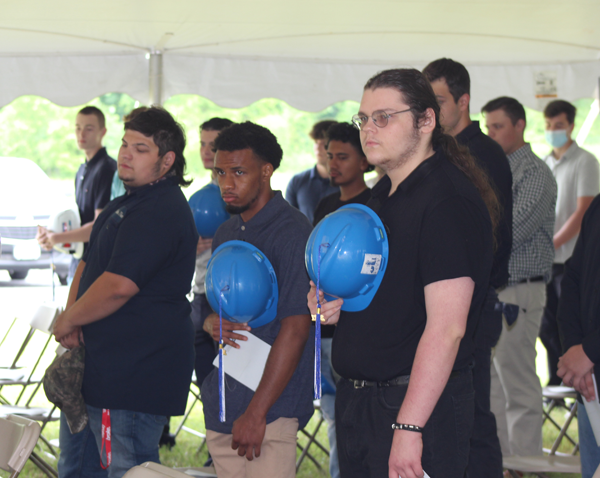 The audiences were treated to videotaped messages by students and Board of Trustees President Edward L. McCormick, as well as a rendition of the National Anthem by 2020 CTI graduate Shannon McRitchie.
Despite the unusual setup, CTI Principal Mitchell Shron informed the audience that administration had one simple objective in mind.
"Our goal is that every single student will be recognized," Shron said.
Valedictorian Janessia McKinley, a student in Sharon Myers' cosmetology class, reflected on the hardships both instructors and students faced during the COVID-19 pandemic and never quitting when it got tough.
"Our appreciation for you is more than words can express and thank you for not giving up on us," McKinley said. "Every one of you has pushed through and taken a major step toward your future."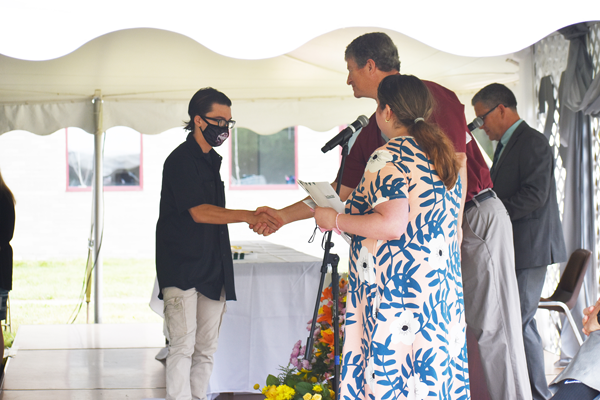 8:30am
10:00am
12:00pm