The new Center for Sustainability and Climate Education at Dutchess BOCES is hosting its first Spring Summit from 9 a.m. to 6 p.m. Wednesday, April 14. The virtual event is open to the public.  It is free, but registration is required.
To register, visit: https://sites.google.com/dcboces.org/sustainability/summit-2021?authuser=0
The Spring Summit will bring together students, educators, activists, and community members around the critical issues surrounding sustainability and climate change. Participants will have opportunities to learn, to share successes, and to network with others interested in building a more sustainable future.
All attendees will participate in the virtual keynote/opening, a lunch youth panel, and closing sessions. During the majority of the time, parallel sessions will be offered for students, educators/administrators, and facilities staff/administrators.
"We are pleased to offer a wide range of topics during the Spring Summit," said Jenny Schinella, director of educational resources.  "By working closely with our partners, we have developed our Summit around the critical issues surrounding sustainability and climate change and expect participants will leave the day with new knowledge to take back to their schools and communities to create a positive impact."
Session topics include Engaging Youth through Nature and Civics, The Present and Future of Clean Transportation, Climate Accountability, and Biomimicry to Engage and Inspire Students.
The keynote speaker will be Conor Warren, a senior at Wallkill High School.
"I feel a deep conviction to contribute to the fight against climate change and the leading factors behind it," said Warren. His volunteer work with Climate Smart of New Paltz centered on emissions accounting and inspired him to explore other data-reliant and student-driven projects.  Warren's current focus is an initiative to inventory greenhouse gas emissions in school districts, to improve their sustainability, and to raise awareness in communities.
The Center for Sustainability and Climate Education at Dutchess BOCES is possible due to the support of organizational partners the Omega Institute, Mid-Hudson Teachers' Center, Ashokan Center, and the Cloud Institute for Sustainability Education.  In addition, Joseph Phelan, retired superintendent of Rhinebeck Central Schools and a senior fellow with Sustainable Hudson Valley, and Dorna Schroeter, retired coordinator of PNW BOCES Center for Environmental Education, and a sustainability educator/author are serving as individual partners.
"We at Dutchess BOCES hope to help lead the charge toward a more sustainable Hudson Valley by bringing together change-makers who are concerned about climate and environmental issues," said. Schinella.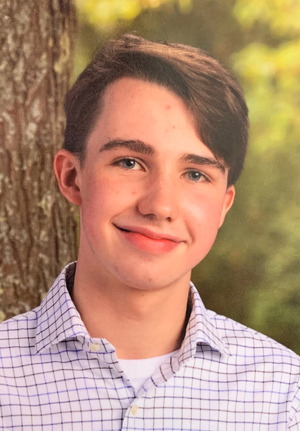 Conor Warren, a senior at Walkill High School, will be the keynote speaker at the Center for Sustainability and Climate Education Spring Summit on April 14.