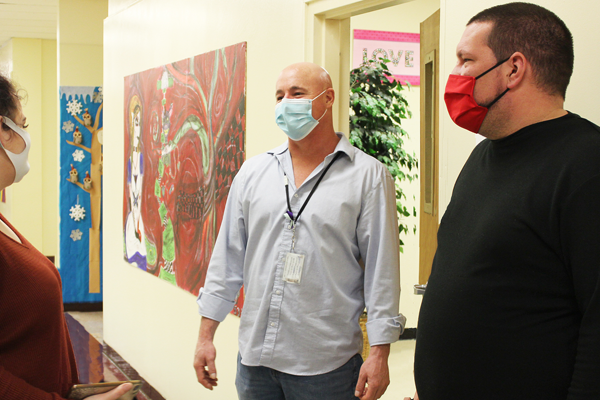 When times get tough for students at BOCES' Alternative High School, the Teaching Assistants for Crisis Intervention are there to help. Marc Anderson, Mark Dolan, Maurice Hollis and Peter Iuele, help students make it through their classes, but also assist students in their personal lives.
The men interact with students in positive ways and help them throughout the school day, Hollis said, adding they do not just assist students in a crisis situation.
"We're still interacting with them in different ways, in some more social ways," Hollis said. "Our title is frightening for some kids, because we're called crisis."
The team earns the students' trust and frequently convinces students to stay in school, Hollis said.
"We progress to, 'It's OK to be in the class,'" he said. "We spend a lot of time building trust, because without that you can't go forward."
Students can talk to the team about anything and if they need to vent, the team is ready for it, Iuele said.
"It's nice for them to have, aside from their peers, someone to talk to that's not worried about what they're doing in class, Iuele said. "The four of us are actually pretty patient."
Promoting a safe learning environment and developing a bond with the students are the most rewarding aspects of the job for Dolan, who worked in the classroom before moving to the team.  "I wanted to give it a shot and I ended up loving it," Dolan said.
Every Wednesday, when all classes are remote, the team has office hours for students and they get together for an hour on Google Classroom to do trivia contests and other activities, Dolan said.
"It gets them involved, it's fun," he said. "The hour seems to go a lot quicker those days."
The Google Classroom forum was set up in time for the new school year and about 50 students participate, Anderson said.
"Getting them there is a challenge sometimes, but at least they've looked at our classroom and accepted our invitation," Anderson said. "Creating this classroom was our way of providing our supports to students, even when they're not here."
The team also assists teachers when difficult situations arise. We help control the climate of the building Anderson said.
Anderson Dolan, Hollis and Iuele all find their work rewarding.
Iuele is touched when he runs into former students who thank him for the help he provided.
"I've had kids come up and say 'I'm so sorry what I did to you,' and they give you a hug," he said. "Watching them come as far as they did is very rewarding."
It is rewarding for Hollis to see current and former students applying the methods they learned from him and his colleagues to good use. Recently, Hollis saw a group of students in the music room interacting peacefully, whereas before they would clash.
"It was something to see because I can remember the day where within a matter of seven minutes something would have occurred," he said. "What we taught them to learn socially, I witnessed today."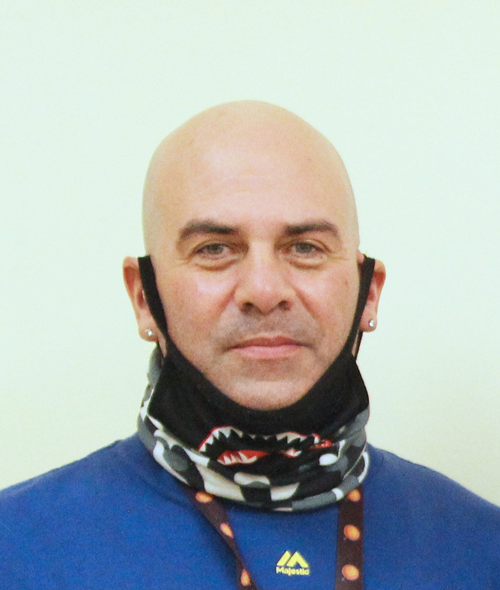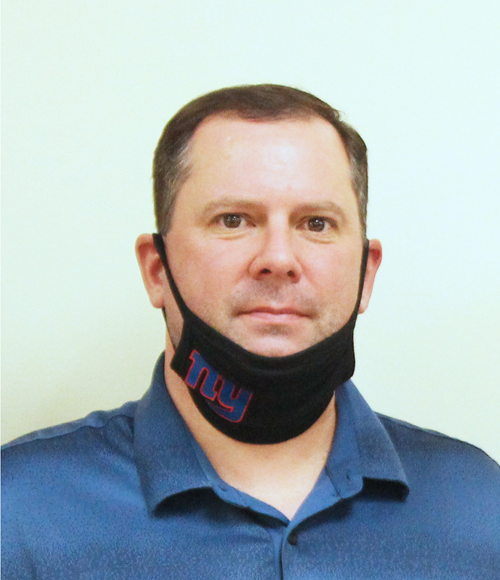 Peter Iuele and Mark Dolan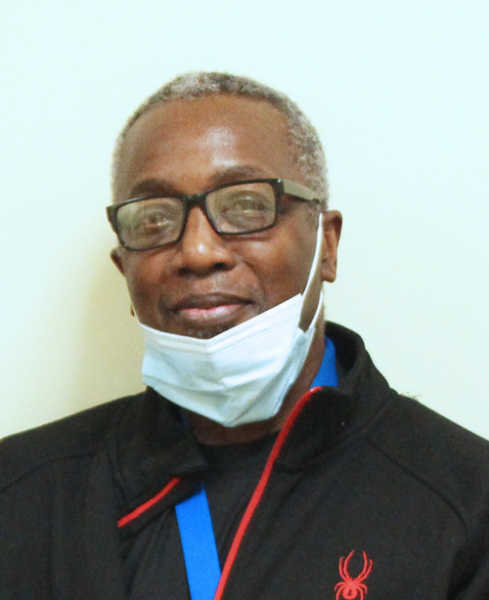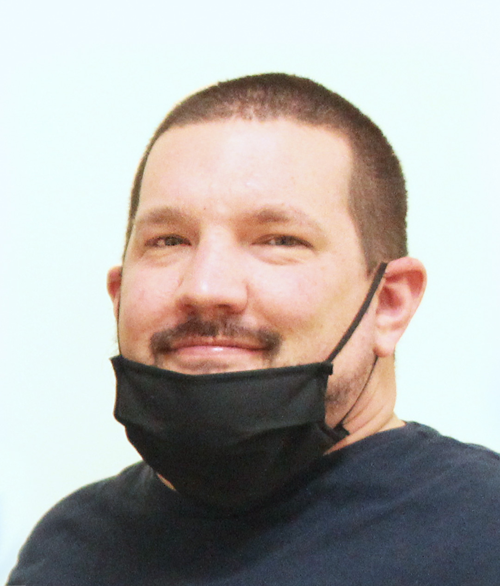 Maurice Hollis and and Marc Anderson