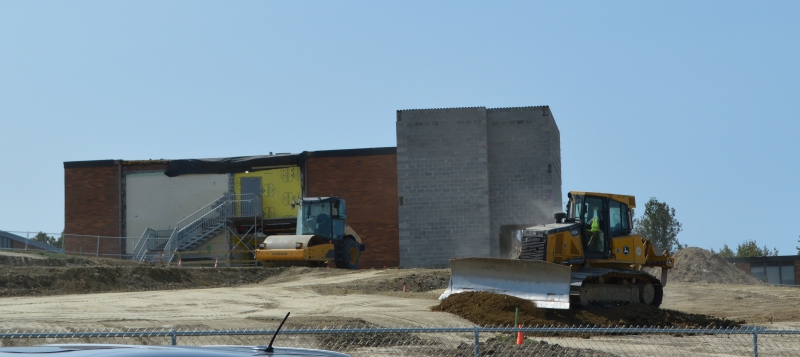 A bulldozer moves dirt in preparation for the new building's foundation. The new, gray staircase tower can be seen in the background.
A new staircase tower stands out at the Career and Technical Institute, part of the first phase of the $36.8 million capital improvement project that will bring a new alternative high school to the site as well as renovations to CTI and Salt Point Center.
Site work began in June with the official groundbreaking taking place July 1.
The tower has a temporary set of stairs in it now for egress, but a permanent one will be constructed, School Business Official Matt Metzger said.
The tower is not the only change you will notice if you drive onto the Salt Point campus.
A chain link safety fence has been installed around all work areas, as school couldn't have opened without it, Metzger said.
The temporary bus loop is finished and each day the pick-up and drop-off situation has gotten better, he said.
Dirt is being moved to allow for the creation of the foundation of the new building.
What you may not see is the work that has taken place inside the building.
The asbestos removal project that started this summer at CTI is complete and one new floor has been set in the A wing, the rest of the floor is down to the concrete and is awaiting flooring.
Now that school is in session, it makes it more difficult for work crews to get into certain areas.
Plans call for work on the project to continue through the winter, Metzger said, adding that he does not think the cold weather would halt the project, but snow might.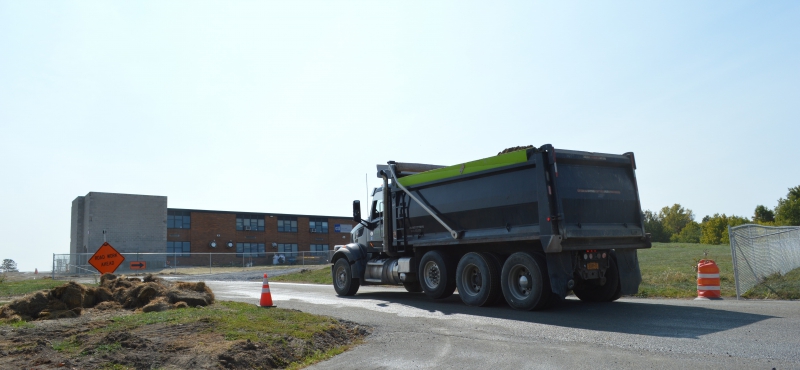 A truck hauls materials through campus.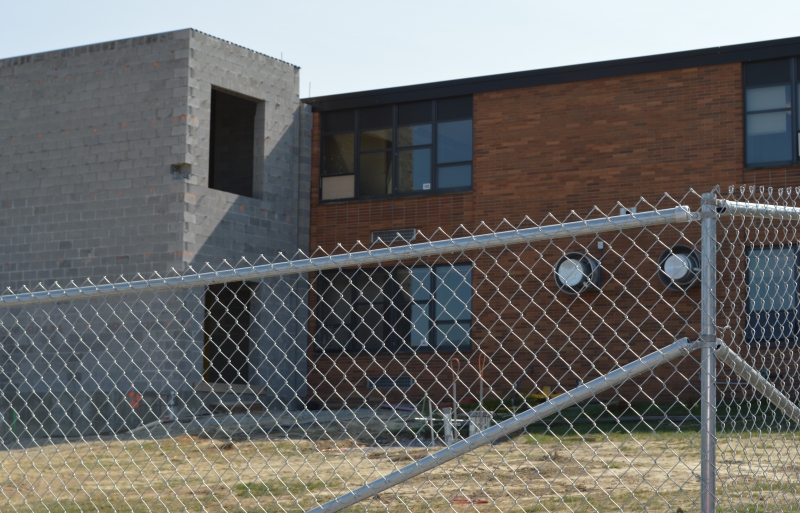 A new staircase tower marks one of the first permanent, visible additions to the campus.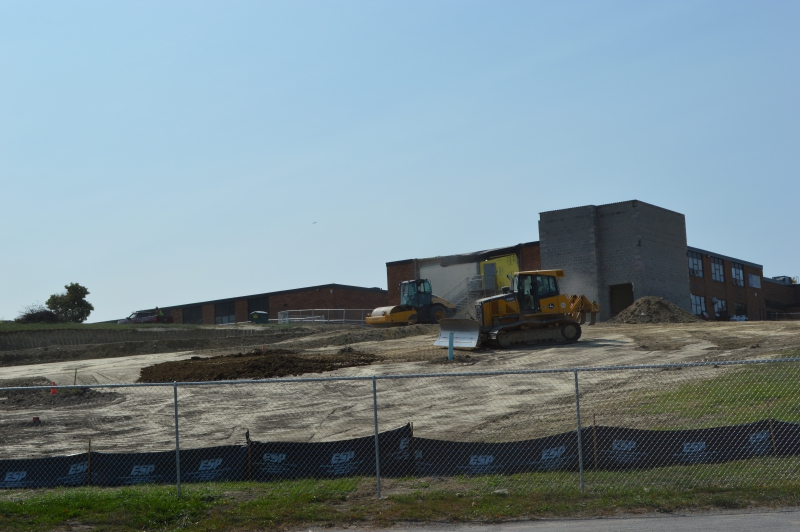 A long view of the construction site.