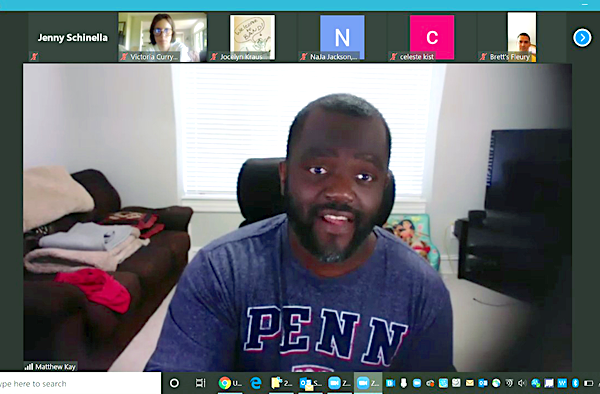 Participants in Dutchess BOCES Summer Equity Book Study Series got a surprise this summer when the author of one of the books they were reading joined the study group for a session.
The program began in July with a three-week course dedicated to "How to Be An Antiracist" by Ibram X. Kendi and concluded in August with a separate session on Matthew R. Kay's, "Not Light, But Fire."
Victoria Curry, Coordinator of Data, follows Kay on Twitter and made a digital notebook for course participants.
"The digital notebook was looking great, so I sent Matt a copy on Twitter. From there, Matt and I started chatting and I invited him to our book study," Curry said.
Kay took her up on the offer.
"Not only did he voluntarily show up to say hi, but he took questions for 45 minutes," Director of Educational Resources Jenny Schinella said.
Kay's book is about developing pedagogical skills in emotional learning, relationships and conversation with students, Curry said.
"His candor and relatability was mentioned by many participants," Curry said.
The series was well-attended by school districts in Dutchess and elsewhere, with 108 attendees in July and 58 in August, she said. The July session had 18 out-of-county locations represented with 10 Dutchess BOCES districts and Dutchess BOCES participants. For the August session, there were eight out-of-county locations represented, 11 Dutchess districts and Dutchess BOCES staff.
"The next steps are driven from two main avenues: responses and reactions from participants and constantly paying attention to national dialogue around equity in public schools," Curry said.
Educational Resources hopes to continue the Equity Book Series.
"It is evident that educators in the Hudson Valley want to take part in this fundamental work," Curry said.