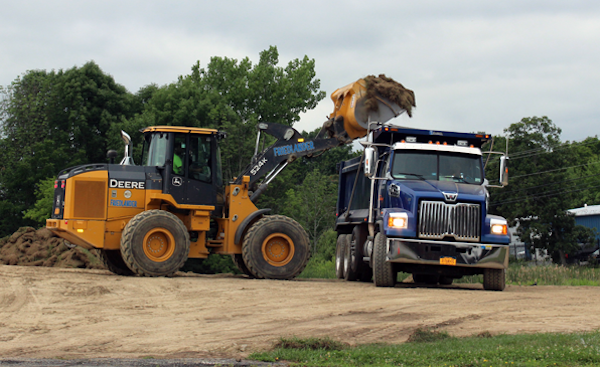 When Will Farrell - no relation to the actor - graduated from Dutchess BOCES Career and Technical Institute in 1974, he had no idea he would be heading back to his alma mater years later to help transform the campus.
Farrell, who attended high school in Dover Plains, completed the Agriculture and Heavy Equipment program at CTI with teacher Dan Ingram.
"I was born and raised on a farm," Farrell said, explaining that the training he received there was quite valuable. "I've used those skills - welding, how to operate a backhoe, everything."
Those skills also transferred to his career in the trades, where he is now a project supervisor with Casa Builders, overseeing the site work portion of the Dutchess BOCES capital project being handled by Casa Builders.
"When we had the first meeting of the construction team, we went around back and the school still looks the same," he said.
The project will change all that.
An official groundbreaking was held July 1, but earlier, there were cones and barriers around the BOCES Road entrance and a portion of Peach Road bordering it. Heavy equipment, including dump trucks, backhoes and bulldozers were in the field area, removing trees that stood in the way of what will become a parking lot as part of the project. Workers are also doing additional prep work.
Eventually, a new building will be built just to the left of the existing CTI buildings, to house the Alternative High School.
Farrell talked about the importance of CTI and how it helps to prepare students for careers.
"As a kid, nobody tells you to go jump on a big machine and run it. Mr. Ingram was great. He would take us out and show you, hands-on, how to run it. You didn't just study how to run a big piece of equipment, they put you on it and you learned how to run it."
He recalled that as a senior, he would be there for the morning session. If it had snowed, one of the first things they did was help clear the snow.
"We knew how to use the equipment."
Farrell said he was excited to be back at BOCES, helping to build the future.
"I'm a big believer in BOCES. Part of the problem today is the younger generation doesn't realize there are good opportunities in the trades."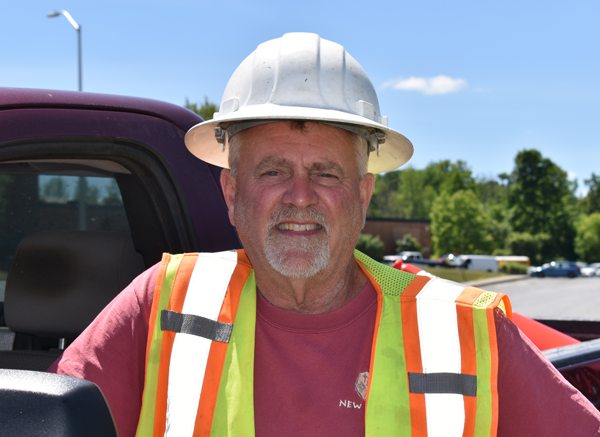 Will Farrell - Project Supervisor for Casa Builders