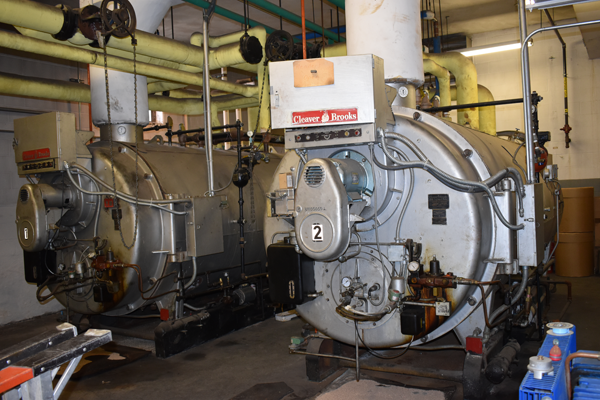 Boilers at Salt Point Center will be replaced under the upcoming Energy Performance Project.
Dutchess County BOCES is planning to save money and make its facilities more energy efficient.
An energy audit found seven areas that, if addressed, could save BOCES about $121,240 in energy, maintenance and repair costs each year. This would essentially bring the net cost of the project over time to zero, School Business Official Matt Metzger said.
The projects identified and approved by the Board of Education May 13 were:
1.     Converting to LED lighting
2.     Replacing Salt Point Center boilers with high-efficiency models
3.     Upgrading the building management system district-wide (The Career Technical Institute still uses a pneumatic system)
4.     Insulating pipes
5.     Sealing the buildings with weather stripping, caulking at air leakage points
6.     Installing power management software on all computers
7.     Installing a plug load management system to turn off power to items such as Smartboards, projectors etc. at times when they won't be used.
The $2,494,500 cost of the project will bring a net benefit to the district of about $1.4 million, Metzger said, once energy savings and state aid are accounted for.  The agreement for the campus-wide energy performance project is with Honeywell International Inc.
Metzger anticipates financing the project over 15 years with the annual energy savings covering the debt payment.
The savings are based on reduced energy consumption (watts and BTUs), but energy costs could change the actual dollar amounts, he said.
"There will be a lot of improvements to buildings that needed to happen," he said. And, the power management system for classroom technology may also help extend the life of those items.
The timing of the audit and work coincides with BOCES' capital improvement project, which already incorporates the energy best practices, he said.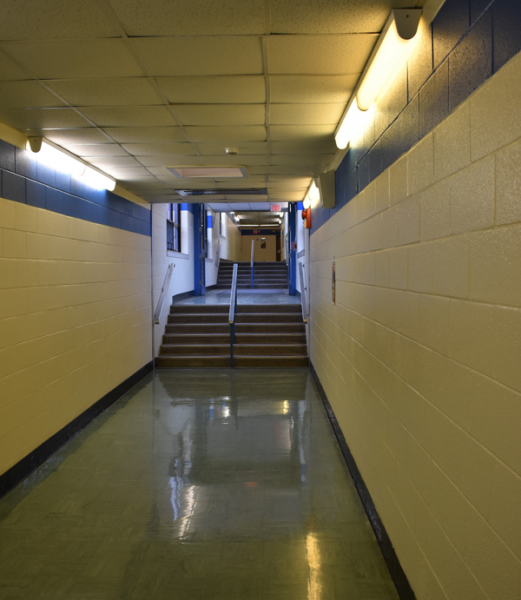 Lighting upgrades, including to this hallway at the Career and Technical Institute, are included in the Energy Performance Project.