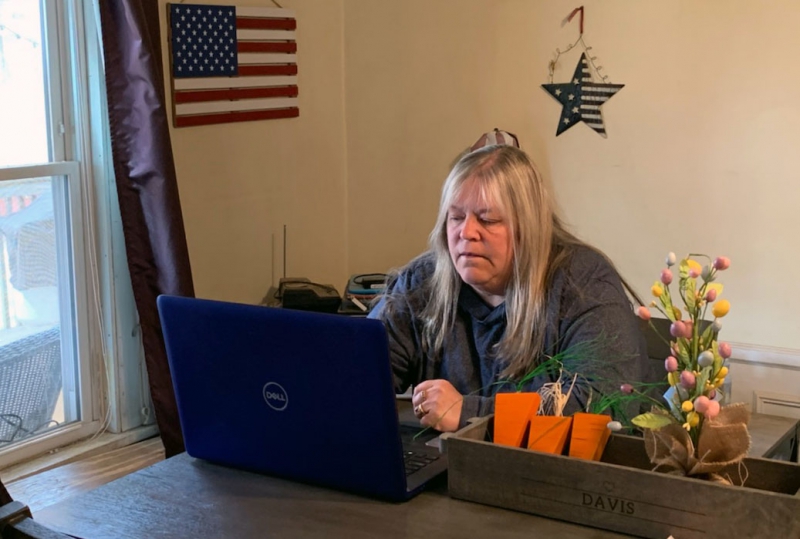 While the COVID-19 crisis has provided many challenges, it has also provided opportunity to use time away from busy school days to enhance training.
Dutchess BOCES' teaching assistants and 1:1 student aides are now participating in online training, which is targeted toward their work with students.
"It's nice to get some training and to get some better insight into the population we serve," said Jen Davis, who has been a 1:1 Student Aide for 14 years.  "Learning in detail what traumatic events can do to cause anxiety, what poverty can do to a child, is important.  You learn the best reaction to the behavior is to learn the cause and to not read into the behavior as anything personal, but to deal with what underlying matter is causing it."
BOCES administrators had already been researching how to improve the professional development for teaching assistants and 1:1 aides.
"They had expressed the desire for more training," said Denise Dzikowski, Director of Special Education. "Although we've been somewhat successful in scheduling sessions for them during Superintendent Conference Days, we still hadn't come up with anything that was specifically tailored to their particular roles."
While quarantined and working from home, Dzikowski researched a number of new options.  She selected a web-based series offered by The Master Teacher. Of the 15 hours of training assigned, seven courses have been selected by administrators. The remainder are the personal choice of each employee.
For Tori Olmo, a teaching assistant, the training sessions were very welcome.
"So far, I like the program," she said.  "It's pretty straight forward and has a lot of information that can be used in the classroom. I felt that some of the lessons give us assistants more 'tools.' "
The program is aligned with the standards of the Council for Exceptional Children and is endorsed by the Council of Administrator's for Special Education. The classes have also been approved by the New York State Education Department for required CTLE credits.
At the end of each class, which run approximately 30-45 minutes, there is a quiz that the participant must pass in order to complete the class. Administrators can track progress online.
"It was pertinent to what I do," said Davis.  "It really kept me interested and engaged and wanting to learn."
Olmo is also using the at-home training to spend time alongside her kids as they are doing their schoolwork.
"We are all sitting at the kitchen table working," she said.  "I enjoy that I can be doing these courses on my own time. I feel a bit more connected again. Honestly, being home through this quarantine has in some ways been fun and in others worrisome. It feels good to be doing something work-related again."