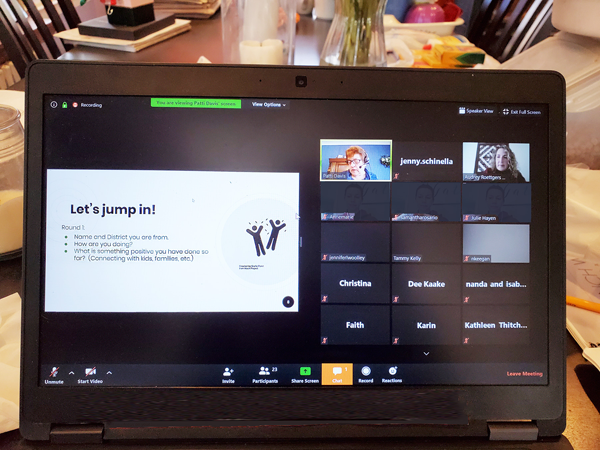 Dutchess BOCES is offering 18 facilitated sessions for educators in job-alike, grade-alike, and subject-alike roles to support their transition to distance learning methods of instruction.
These sessions allow teachers and leaders to brainstorm, share resources, and collaborate on ideas for continuing instruction for students while schools are closed. 
On their first day, Monday, Staff Specialists facilitated sessions with approximately 300 participants from 13 school districts and Dutchess BOCES. They used Zoom, web conferencing, to connect with colleagues. Sessions are held daily with topics repeating Monday/Wednesday and Tuesday/Thursday.
"This was a highly successful day one," said BOCES Director of Educational Resources Jenny Schinella.  "I was able to jump in and out of all the sessions and I was thrilled with what I saw.  Feedback from participants has been very positive.  They are so thankful BOCES established these communities to connect and reengage professionals from around the county."
Schinella coordinated the sessions with Ruairi Gribbon, director of the Mid-Hudson Partnership Center.  They were impressed how facilitators stepped up to present various content areas including middle/high school math and science, world languages, librarians, grades K-2, grades 3-5, secondary building administrators, and technology focused sessions on Zoom and Google Classroom.
"The spaces you create for teachers and leaders is about more than content and technology," said Schinella.  "It's about community and connection which may seem removed from people right now."
Anyone interested in more information, can contact Schinella at jenny.schinella@dcboces.org or follow @EdResourcesDCB on Twitter.