Students in the Construction Trades program at Dutchess BOCES recently learned not only the satisfaction of creating a useful product, but also the importance of understanding a client's needs and taking the opportunity to create a valuable solution.
The Career and Technical Institute hosts a Pegasus class, which serves students who have multisensory or motor deficiencies and developmental delays in physical, cognitive, and psychomotor capabilities. Students receive a variety of support services, including occupational therapy.
While many may take simple things such as writing on paper for granted, it can be difficult for a person with motor coordination challenges to learn to write.  Lisa Serlin, an occupational therapist who works with students in the Pegasus program, recommends a slant board to improve skills, visual attention and to build students' self-esteem. The boards help keep the user's hand at the correct angle and in the proper position on the paper.
Unfortunately, there were only two of the angled writing platforms in the the Pegasus Program and students needed to take turns.
In collaboration with Serlin, a group of senior students in Thomas Skean's Construction Trades class saw the opportunity to help other students and stepped up. They set out to build a solution.
"These students took pride in knowing that they were producing a real item to fill a real need," said Skean, a construction trades instructor. "After we finished our prototype, they presented the product to their customer Ms. Serlin for final approval and then built nine more with virtually no help from me."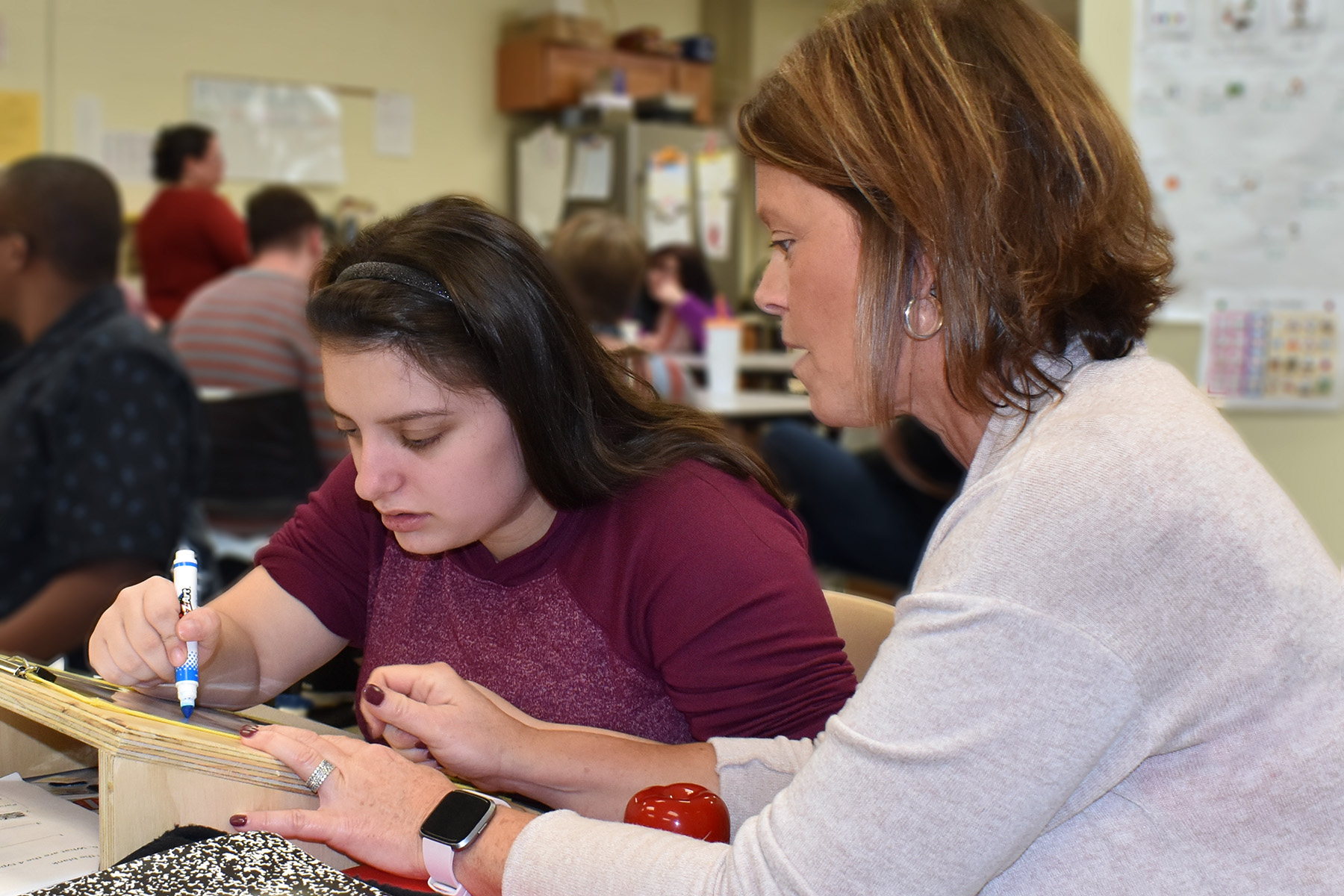 The new slant boards are now used during therapy sessions and during class writing activities.  "They did such a great job on this project and are benefiting multiple students who receive occupational therapy services in other programs," said Serlin. "It was great collaborating with them!"