Dutchess BOCES Career and Technical Institute (CTI) hosted more than 50 business partners at the first General Trade Advisory meeting of the school year on October 21.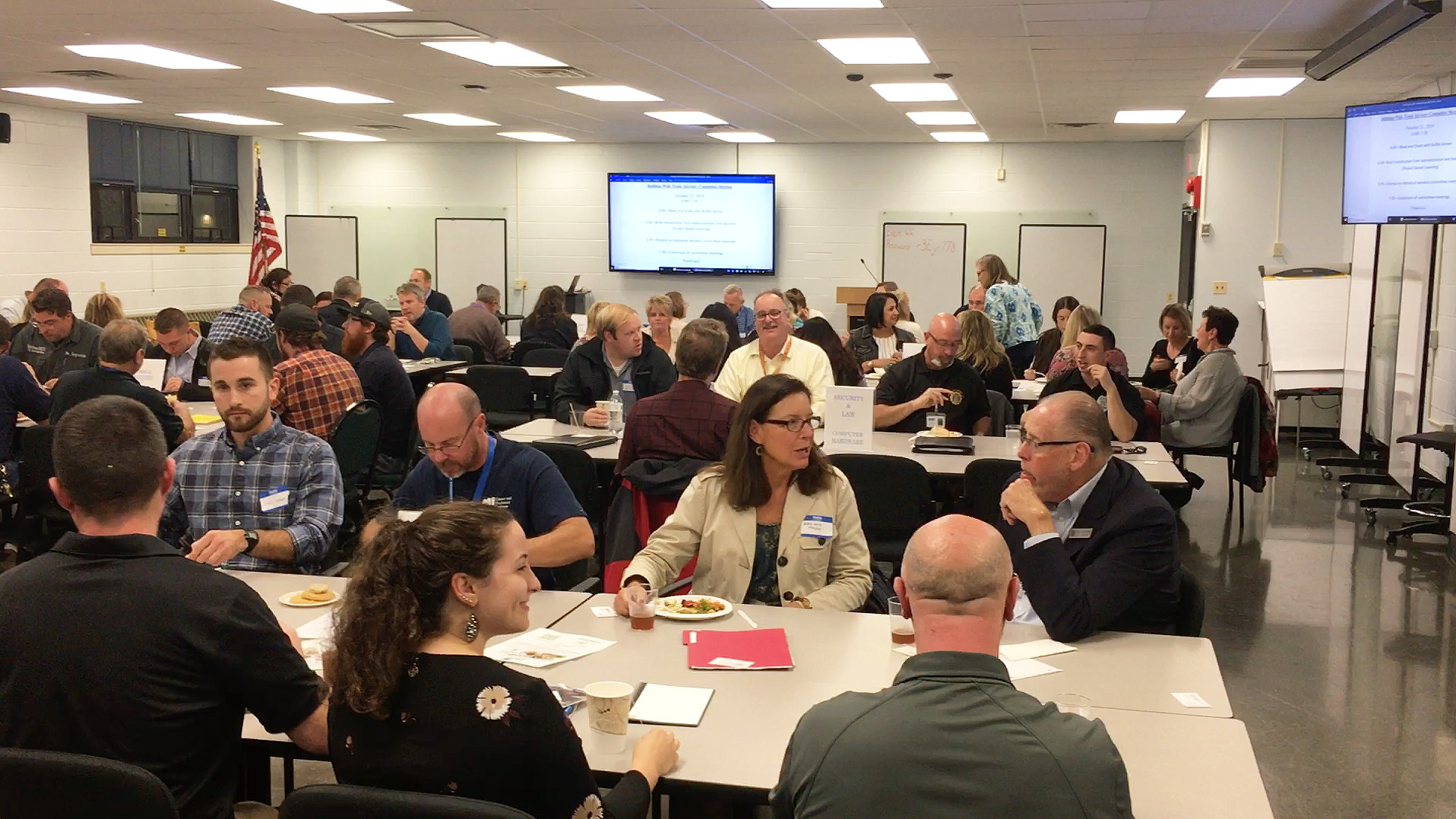 Discussions included new and emerging technology, essential skills, employee recruitment, and project-based learning opportunities for students.
"The partnership between CTI, the community, and local businesses occurs because they recognize first-hand the need for skilled employees," said Brian Conte, staff specialist.  "This gives them influence and relevance when it comes to CTI's curriculum because we look at it together.  Our teachers enjoy meeting face-to-face with industry leaders."
Among the attendees were representatives from Adams Fairacre Farms, DBS Remodeling, and Apparatus Manufacturing, a sheet metal fabrication company interested in CTI's welding program.  Also in attendance were Red Hook companies Suncommon, a solar energy equipment supplier, and Hitchcock & Company, an electrician.
According to Mike Cook, the job placement specialist at CTI, these connections often lead to paid internships, job shadowing opportunities, and at times, permanent employment after graduation.
 "It's refreshing to see the commitment the businesses in Dutchess County have to education," said Conte.  Local business members who may be interested in participating in the next General Trade Advisory meeting should contact Mike Cook by email at michael.cook@dcboces.org or by calling 845-486-8001.
The meeting also provided an opportunity for CTI's Culinary Arts students.  Under the direction of Chef Instructors Dan Tierney and Darcy Sala, the students gained hands-on experience preparing and serving dinner.