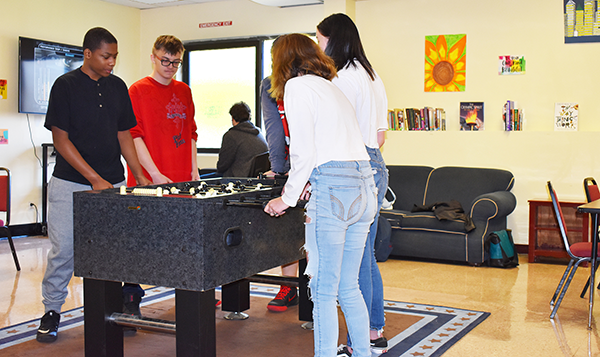 Students at the Dutchess BOCES Alternative High School have a new room dedicated to fun and relaxation during lunch periods. The Rec Room debuted at the start of the school year as an alternative to spending lunch in the cafeteria.
In the Rec Room, students can watch a movie, play foosball, play Xbox games, and listen to the radio. There are also board games, crafts, and library books to enjoy. Spending an entire period in the cafeteria can be tedious or stressful.
The Rec Room provides a good opportunity to socialize, relax and prepare for the rest of the day's classes. The Rec Room, complete with comfy chairs and a couch, is a very popular option for students.