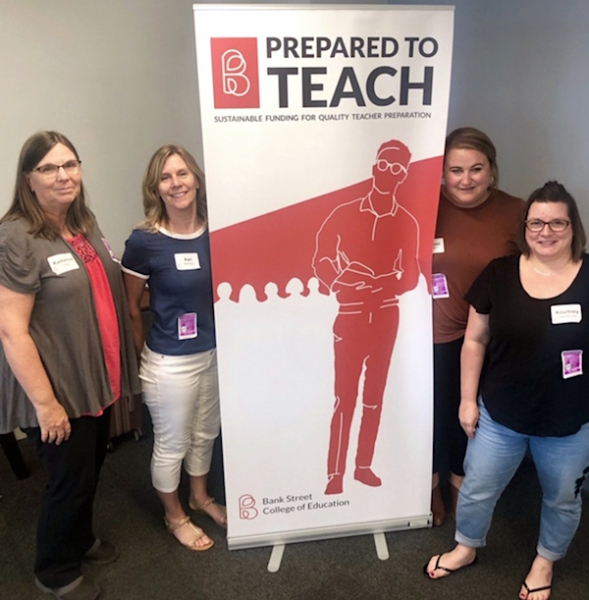 Salt Point Center Principal Melissa Murphy, SPC Teacher Kourtney Fitzmaurice and Marist College's Dr. Kari Morrison and Dr. Kathy Trela, presented their unique method for pairing BOCES host teachers with Marist teacher candidates at a conference at Bank Street College in New York City this week.
"Learning by Learning Styles" was very well received by conference attendees which included educators from across the country. The presentation detailed how experienced special education teachers were matched with college students who were studying to become teachers.
Last year, BOCES and Marist College launched a Professional Development School at SPC. Dozens of Marist teacher candidates attended some of their college classes at SPC and spent hours embedded in classrooms learning from their mentors. The program will continue this fall.
"Highlighting the work was very reinforcing," said Melissa Murphy. "We have all worked really hard to make the Professional Development School Model become a reality. Dutchess BOCES and the Marist College School for Education are critical institutions in preparing and supporting new teachers of students with disabilities in having equitable educational opportunities that are realistic and fulfilling."