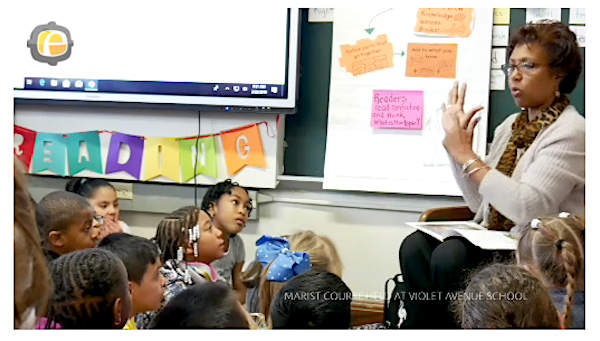 Dutchess BOCES is celebrating a yearlong partnership with Marist College that helps develop future teachers by immersing them in special education classrooms early in their college careers.
Marist College students are taking a college course at the Salt Point Center (SPC) two days each week. Once each week, they spend an additional hour in classrooms with BOCES teachers acting as mentors.  After learning teaching methods and concepts, the college students are able to move directly to a classroom and employ newly learned skills. Click here to view a video about this exciting work.
BOCES is working toward becoming a certified Professional Development School. The process began more than a year ago with Bank Street College, an expert in field-based partnerships between schools and colleges. Marist College sought Dutchess BOCES as a partner because of the agency's impact on the special educational needs of its component school districts. The Hyde Park Central School District is also collaborating with the college.