ALI – Adult Learning Institute
One Civic Center Plaza, Suite 300, Poughkeepsie, New York 12601
Get map and directions from Google Maps
CTI – Career & Technical Institute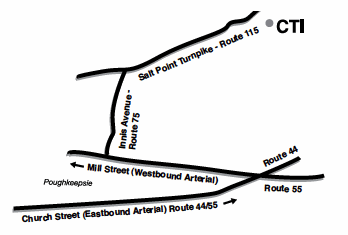 From the Mill St. Westbound Arterial, turn right on to Innis Ave. (Rt. 75) from that point, it is 4 miles traveling northeast to the center. At the end of Innis Ave., bear right on to Salt Point Turnpike, Rt. 115. Follow for 2.5 miles and turn right into the BOCES entrance.
BETA – BOCES Educational Training Academy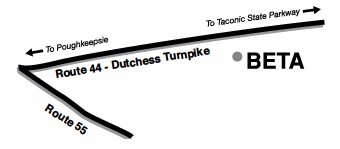 Taking the Eastbound Arterial, at the split of Rt. 44/55 bear to the left on Rt. 44 east and continue approximately another 3 miles. The center is on the right hand side in the old DeLaval property. Watch for the Dutchess BOCES sign at 900 Dutchess Turnpike.