Literacy Offerings
 
3 Easy Steps to Success at Dutchess BOCES Adult Learning Literacy Classes:
| | |
| --- | --- |
| | Complete our HSE/Career Intake Orientation and Assessment |
| | Choose your classes  |
| | Attend regularly to meet your literacy or occupational goals |
---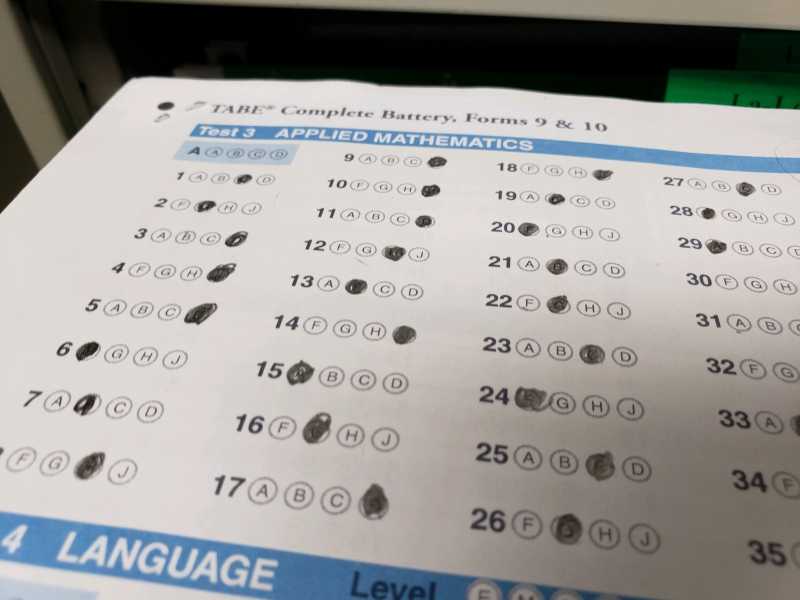 High School 
Equivalency/Career Training Intake Assessment
Prior to registering for a 100+ hour career training program, students must take a math and reading entrance assessment offered at any of the times and locations listed below.
Assessment Schedule and Locations:
Adult Learning Institute 

Mondays at 9:30 a.m. to 12:30 p.m. at SPC Room 136
(Every Monday morning of each week)
Thursdays at 5:30 p.m. to 8:30 p.m. at CTI Room 203B
(Every Monday morning of each week)
*Appointment required

Community Action Partnership Beacon, 10 Eliza Street, Beacon  **

1st Monday of each month at 5:45 p.m.
** MUST Call ALI office to make an appointment 845-483-3640 Ext. 6108 for information on all programs above.
High School Equivalency Class Offerings
CLICK HERE for a copy of our High School Equivalency class times and latest schedule
Locations & Times:
 

Adult Learning Institute (ALI)

5 BOCES Road,  Poughkeepsie                

MORNING

Tues. & Wed. & Thursday; 9:30 a.m. - 12:30 p.m., Room 136 w/ J. Schanzenbach

Tuesday & Wednesday; 5:30 p.m.. - 8:30 p.m.

 
Dutchess One Stop
191 Main Street, Poughkeepsie        

 AFTERNOON

Call for more information - 845 483-3640

Beacon Recreation Center
23 West Center, Beacon

EVENING

Tuesday  & Thursday ; 5:30-8:30 pm Front Lobby w/ E. Murnane

37 Broad Street, Fishkill/Beacon

MORNING

Mon. Wed. & Thurs; 10-1:00 p.m., Classroom w/ R. Phillips

Must meet eligibility requirements to particpate

ONLINE



Additional Information:
All students must attend a two to three-hour assessment and orientation prior to placement!

Convenient locations; day and evening schedules

It is necessary to take a free placement test before enrolling in HSE classes and all Home Study Programs.

For other possible upcoming Poughkeepsie & Beacon classes, please call our office.
Call For Details:
 845.483.3640  
Free English Classes - English for Beginner & Intermediate ESL Learners

The English as a Second Language Program is for adults and is taught twice weekly for three (3) hours. Call for Registration Appointment for Day Classes.

Clases de Inglés Gratuitas- Inglés para Estudiantes Principiantes e Intermedios Como Segundo Idioma

El programa de inglés como segundo idioma es para adultos y se ofrece dos veces por semana durante tres (3) horas. Llame para una cita y registrarse para las clases diurnas.
 Daytime Classes Available at:

1.

Salt Point Center - 5 BOCES Road, Poughkeepsie- Room 137

Monday, Wednesday, and Friday; 9:00 a.m. - 12:00 Noon

Clases diurnas disponibles en:

 1.Salt Point Center - 5 BOCES Road, Poughkeepsie- salón 137

​

Lunes, miércoles y viernes; 9:00 am - 12:00 mediodía​

Evening Classes Available at:

1. CTI  - 5 BOCES Road,  Poughkeepsie- Room 207

Tuesday, Wednesday & Thursday; 5:30 p.m. - 8:30 p.m. (currently unavailable - call for more info)

2. MORE TO COME - CALL FOR DETAILS!

​Clases nocturnas disponibles en:

1. CTI  - 5 BOCES Road,  Poughkeepsie- salón 207

​Martes, miércoles y Jueves; 5:30 p.m. - 8:30 p.m. (actualmente no disponible - llamar para más información

​2. 

MÁS POR VENIR - ¡LLAME PARA MÁS DETALLES!

 
 
---
Our Goals are to Provide:
A welcoming environment for English language learners of all language and cultural backgrounds

Individualized instructional support to promote swift English language and literacy development

Opportunities to be civically and bilingually successful in the local community.
Nuestros objetivos son proporcionar:
Un entorno acogedor para los estudiantes de inglés de todos los idiomas y orígenes culturales.

Apoyo de enseñanza individualizado para promover el desarrollo rápido del idioma inglés y la alfabetización.

Oportunidades para tener éxito cívico y bilingüe en la comunidad local.
Facts You Should Know:
Registration takes approximately one hour

Classroom instruction focuses on vocabulary development, listening comprehension and speaking skills

Three levels of classes offer beginning to High Intermediate along with other Literacy/HSE programs available

Open enrollment classes provide convenient times and locations to fit your schedule!
​Datos que debe saber:
​La registración dura aproximadamente una hora

La instrucción en el aula se centra en el desarrollo del vocabulario, la comprensión auditiva y las habilidades del habla

Se ofrecen tres niveles de clases; principiante, intermedio y alto nivel; junto con otros programas de alfabetización/HSE disponibles

¡Las clases con matrícula abierta brindan horas y lugares convenientes para adaptarse a su horario!
---

GRASP/HOME STUDY PROGRAM EXPECTATIONS AND CLASSES
Would you like to earn your HSE but don't have the time to attend a class?

Is it too hard to get childcare?

Is transportation a problem?
FREE Tutoring available!
 Requirements:
Must be 21 years of age or older and  be able to study independently.

Study packets are prepared by an instructor and available online or in person on a two-week schedule.

Contact with the instructor can be by phone, email or in person.
All home study students are required to attend both pre and post testing sessions during the year!
---
For Registration and Assessment, Call:
845.483.3640 x6109 or x6127