Chef toques off to Amanda Scoca who was named to the top ten in the National SkillsUSA Competition for her culinary chops. 
Amanda, a Pawling High School student who is now in her senior year in the Dutchess BOCES Culinary Arts & Restaurant Management Program, competed in Kentucky at the end of June after being named top student in New York State. She was the first 11th grade student to earn a berth at the prestigious national competition.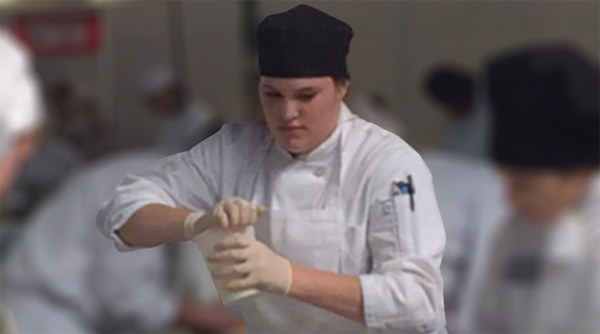 Amanda Scoca at SkillsUSA 2017 National Competition
Students were judged on a series of timed exercises to test skills and food preparation. Salad, chicken fabrication, knife cuts, entrée rounds, and a written component were included. Amanda plated up sautéed chicken with glazed carrots and braised chicken cacciatore with roasted potatoes.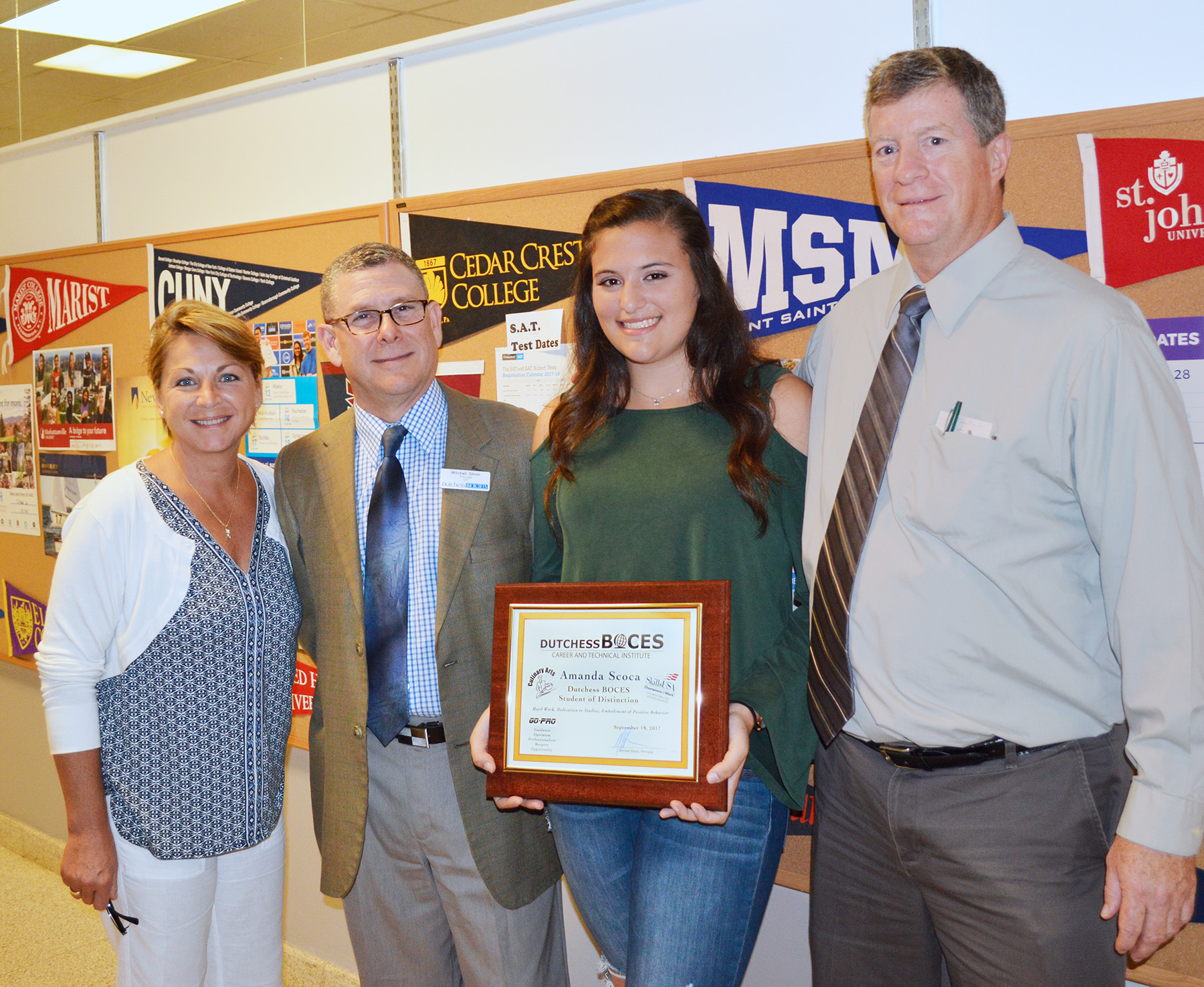 from left: Chef Darcy Sala, CTI Principal Mitchell Shron, Amanda Scoca, Chef Dan Tierney
On Monday, September 18th, BOCES CTI Principal Mitchell Shron attended the Pawling Central School District's Board of Education meeting to present Amanda a "Student of Distinction Award" on behalf of Superintendent Dr. Richard Hooley. CTI chef instructors Darcy Sala and Dan Tierney were on hand to detail Amanda's hard work in and out of the kitchen. They congratulated her for her success and reaching the highest level in developing her skills.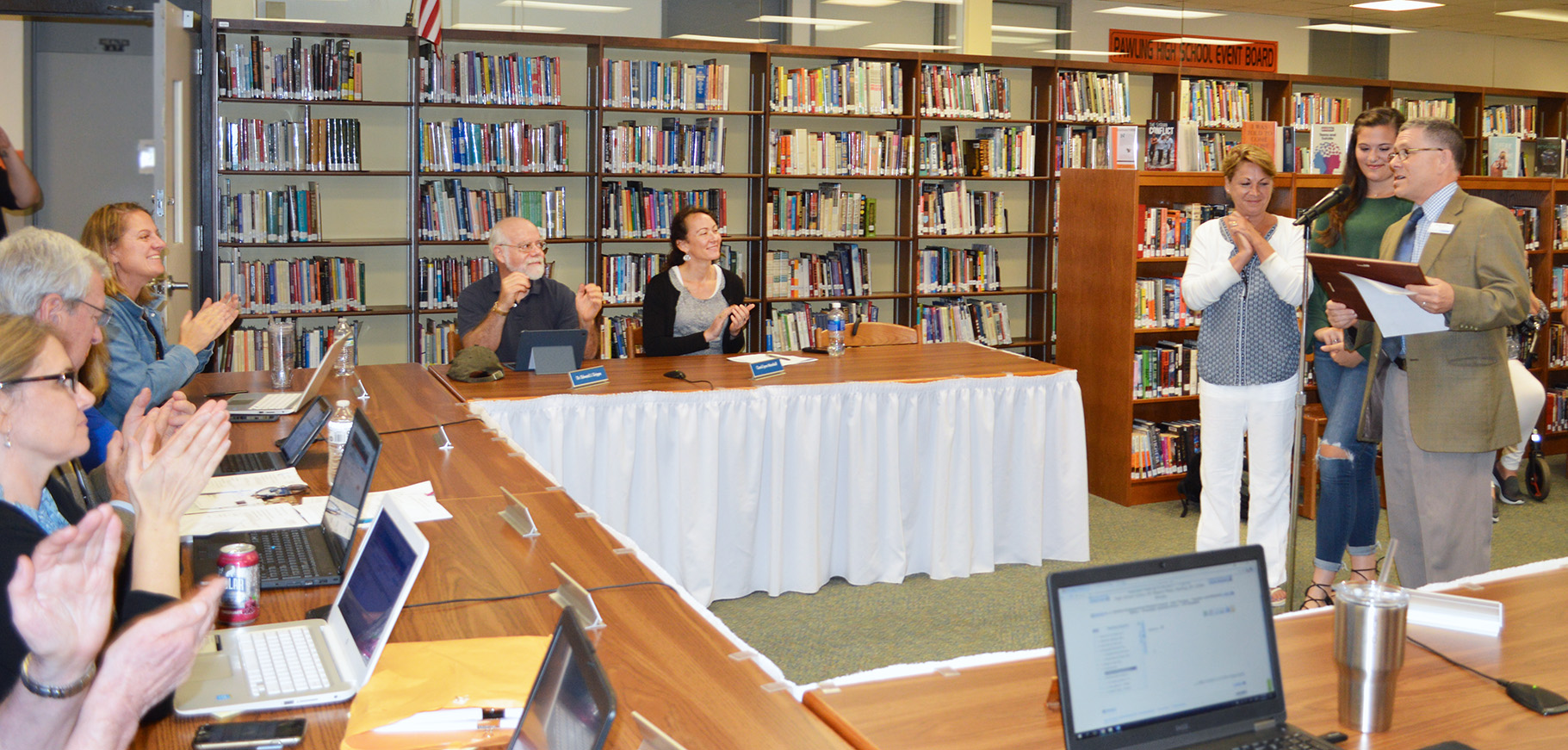 Amanda was presented a plaque to honor her success and determination, which included competing with a broken ankle and taking her New York State Regents exam in Chemistry while in Kentucky for the competition!