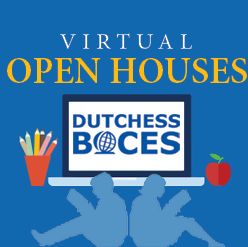 In an effort to keep everyone safe, open houses will be held virtually rather than in-person this year.  Salt Point Center and the Alternative High School open houses will be held Oct. 14. Any questions should be directed to building principals.
Salt Point Center
October 14 from 4:30 p.m. to 6:30 p.m.
The teaching staff will be in their classrooms and families will be invited to join them virtually to meet their child's teacher and learn more about plans for the school year.
Alternate High School
October 14 from 5:00 p.m. to 7:00 p.m.
The high school staff will be onsite and all students and parents/guardians are invited to attend virtually. Teachers will go review classroom expectations and present an outline of courses.
Parents/guardians that would like to discuss concerns specific to their student, are encouraged to set up a separate meeting at a future time when teachers will be able to give parents their undivided attention.