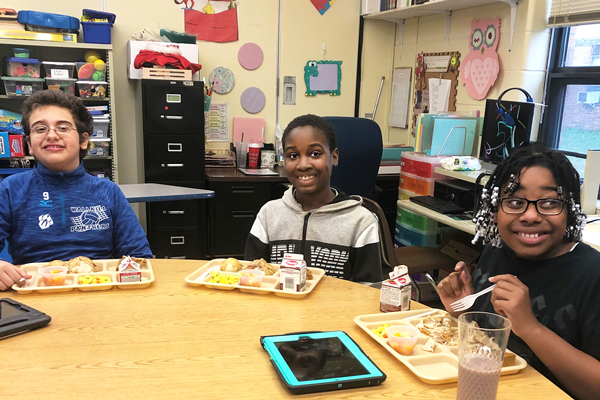 Creating food children will eat isn't just a parent's responsibility. It is a job Shauna DeCiutiis, the new shared food service director, shares with Dutchess BOCES and the Hyde Park Central School District.
"Students are our consumers. It has to be something they want to buy and eat provided within the guidelines," she said.
School lunches have become more complicated as regulations governing calories, nutrient content and providing a variety of food groups have been implemented.
While in the past Hyde Park had a similar position, it is a new position at Dutchess BOCES.  "This is an additional level of administrative support as mandates around child nutrition have increased," Michael Skerritt, assistant business manager said.
DeCiutiis is responsible for menu planning, meeting nutrition requirements and adherence to bidding requirements to acquire the food, Skerritt said.
Some recent changes to school food programs include the requirement that snacks must be whole grain and beverages must be sugar-free, DeCiutiis said.  As part of her role, she oversees the management of the Child Nutrition Program.
"We have to ensure meals are well-balanced, nutritional and contain quality food," she said.
For example, while chicken nuggets may be served, the breading must consist of whole grains.
DeCuitiis' grandmother was a dietitian and that's what got her started on this career path. Prior to joining BOCES, she worked as an assistant dietitian at Vassar Brothers Medical Center and a dietetic technician at Anderson Center for Autism.
"There are a lot of young people facing obesity now. I want to show people healthy food doesn't have to be bland," she said. "You can make healthy versions of fun food."
The shared position means DeCuitiis can implement some of what works well in the larger Hyde Park district at BOCES. She's already borrowed some signage ideas that Hyde Park uses.
DeCuitiis works in Hyde Park four days a week and at BOCES one day a week. "The emphasis is serving meals that are nutrition-based, trying to promote healthier habits and providing meals kids want to eat," she said.
If you have a suggestion for Food Services, call 845-486-4800, ext. 2226.  If you are interested in learning about the Shared Food Service options for your district, contact Mike Skerritt at 845-486-4800, ext. 2227.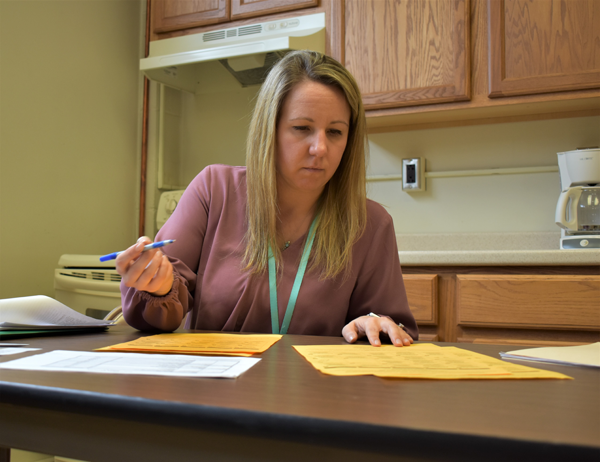 Shared Food Services Director Shauna DeCiutiis works on menus.