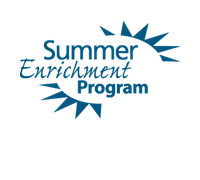 Dutchess BOCES CTI is pleased to announce the Summer 2017 lineup for our continuing Middle School CTE Enrichment Program which will run from July 10 to July 14 from 9:00 a.m. to 11:45 a.m.  All tuition costs for students enrolled at CTI's Middle School CTE Enrichment Program are covered by a grant from the Wallbridge Foundation.
Students must be entering 7th, 8th or 9th grades to be eligible. Parents/guardians must be able to provide their own transportation to our Salt Point Campus at 5 BOCES Road, Poughkeepsie, New York.
Students can choose from four programs:
Computer Repair
Crime Scene Investigation
Culinary Arts (Baking and Pastry)
Film Arts
Students will learn the basic hands-on skills and knowledge to enjoy these career and technical education courses.
Enrollment is limited. The deadline for applying is Friday, June 16, 2017. We will continue to accept applications after the deadline if space is still available or to create a waiting list.
For more information, please feel free to call us at 845-486-8001 ext. 4501.
 Applications for the program may be downloaded and printed HERE